Hits: 1494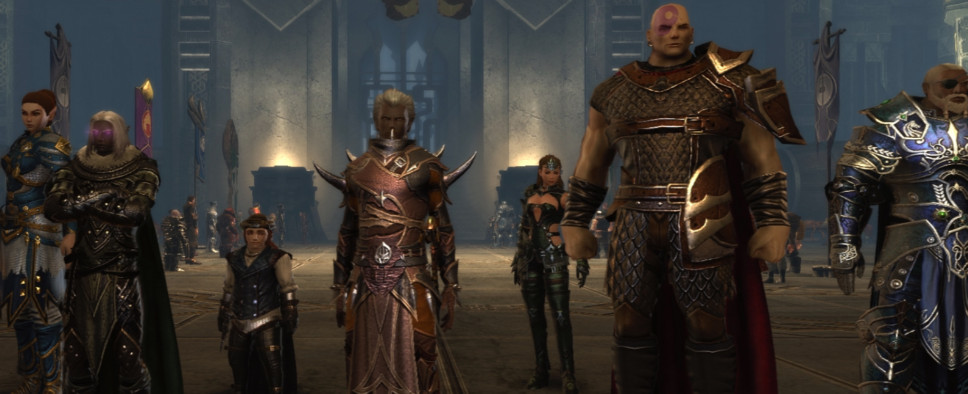 Perfect World Entertainment and Cryptic Studios have sent out a press release to announce that the next update for Neverwinter, The Maze Engine, will be released on PC on March 15. As usual, Xbox One players will have to wait until later to get their hands on the new content, which will see the players teaming up with character such as Minsc and Drizzt Do'Urden against classic D&D foes such as the demon lords Baphomet and Orcus. Expect also mount customization and an improved quest system too:
Escape Neverwinter: The Maze Engine on March 15
Adventurers Battle Two New Demon Lords in Latest Expansion

REDWOOD CITY, Calif. February 23, 2016 Today, Perfect World Entertainment Inc., a leading publisher of free-to-play MMORPGs, and Cryptic Games announced Neverwinter: The Maze Engine is coming to PC on March 15, 2016 and Xbox One at a later date. The ninth expansion to the Dungeons & Dragons-based MMORPG pits players against the newest threats to Neverwinter, demon lords Baphomet and Orcus.

In the last expansion, Neverwinter: Underdark, players joined forces with iconic Dungeons & Dragons heroes to defeat the two-headed Demogorgon. Following these events, The Maze Engine introduces two new powerful demon lords, the Horned King Baphomet and Orcus, the Prince of Undeath. Down in the depths of the Underdark, Baphomet and his demons guard the Maze Engine, a magical mechanical device that can warp the very fabric of reality. Meanwhile, Orcus has taken control of Castle Never and re-animated defeated enemies of the past. Adventurers must eliminate these new threats by teaming up with classic D&D characters, including Drizzt Do'Urden, Minsc, Bruenor Battlehammer, Regis and more.

Neverwinter: The Maze Engine brings new gameplay updates, including the return of four regular dungeons and one epic dungeon, all of which have been updated visually and content-wise. Castle Never has received a massive overhaul, now that it's been taken over by Orcus. The expansion will also introduce a new campaign, a system that gives customization to mounts and how they're kept, and an improved queue system.