Hits: 1610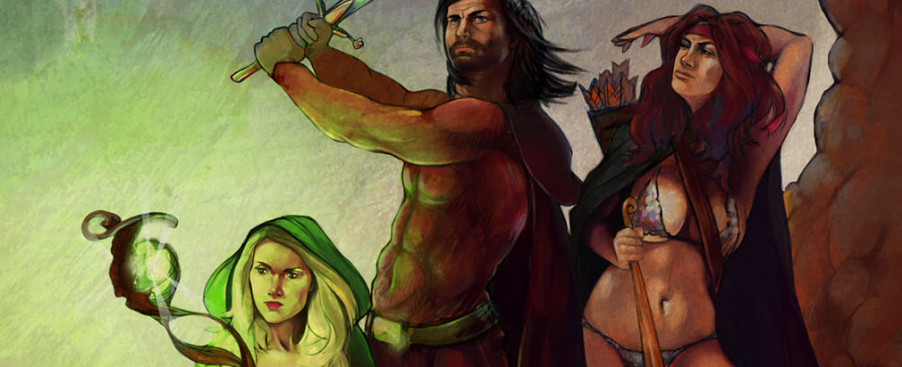 The team at Infamous Quests has blogged about some of the hardship they endured during the development of Quest for Infamy, though they are championing on by working on a "version 2.0" of the adventure/RPG while also continuing toward completion of Quest for Infamy: Roehm to Ruin "in the next few months". Read on for the full details:
We've been doing a lot of fond reminiscing back on Quest for Infamy its roots stretching all the way back to 2003, but we first began production on the demo four years ago this month. We would use that demo in out first Kickstarter later that year I'm so proud of the team that made that happen; 2012 was a special year full of promise, and we all believed in the future of adventure games and Kickstarter. Four years later, it didn't turn out to be quite the revival we'd all hoped; we've released two games now, but sadly, some games funded from back then have failed to materialize. I can tell you from experience game production is hard. It really is!

The only reason Quest for Infamy was finished was because of the dedication of the team that worked on it! We made this game through sheer will people worked for reduced rates and/or for free to ensure that the game would get done. We wanted to make the ultimate tribute to the point and click adventures that we loved, and I think we succeeded there. We went far over budget with the game, and ultimately it did not recoup its total budget. But the game is still finding fans all this time later almost two years after release. So I understand why so many games fell behind or sadly, fell to the wayside. I definitely miss the enthusiasm that everyone had in 2012. We're all a little harder, a little jaded the fans and the devs. But there's still people making great games out there. It's an important lesson, for me at least, to remember that things don't always turn out the way you plan, but things can still turn out all right. I've made some great friends in the ensuing years from fellow devs, artists, programmers et al to the amazing fans who have given their time and effort to supporting us. I'm thankful to that. We've lost touch with some people, which is definitely sad, but that's how life works sometimes.

So, as Shawn and I were discussing Quest for Infamy, we began working on version 2.0 of the game fixing some nagging bugs and other problems and we remembered how much fun it was. We're continuing on with this 2.0 upgrade, and beyond we've got some things going on with QFI that we'll talk more about in the future, and I can say the excitement is back, at least on some level.

This is carrying over into Roehm to Ruin, which we're looking at wrapping up here in the next few months. Voices will be recorded soon, and we're excited to continue on with the story. I'm glad there are fans out there who are interested in it!