Hits: 3252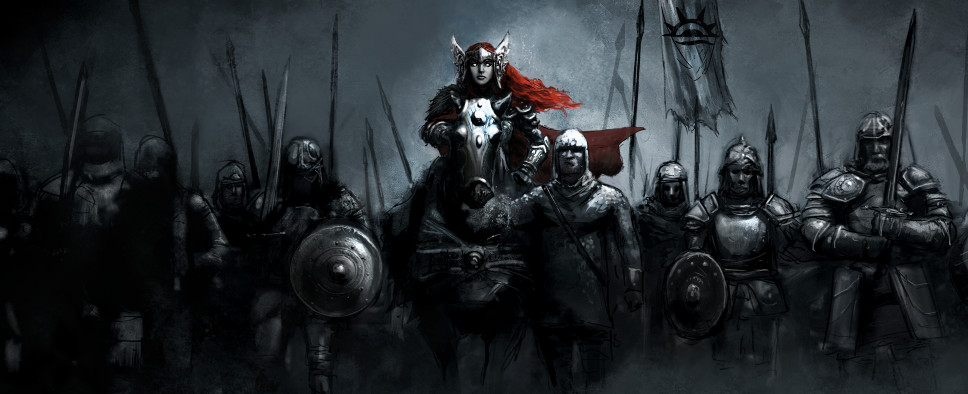 With a couple of posts released over the last few days (here and here), the folks at Beamdog have announced a few high-profile hires. The most notable of them are Brent Knowles, lead designer on Dragon Age: Origins, and David Gaider, who has previously worked as lead writer on the Dragon Age series and briefly worked on the company's new IP. Gaider will join the team as a creative director, which means he will have a significant influence of Beamdog's future stories.
There's little doubt in my mind that the Canadian team is planning something bigger than a couple of additional Enhanced Editions for their next projects:
In September 2015 we added Brent Knowles to the Beamdog team as a designer. Brent has worked for many years on titles familiar to us, including Baldur's Gate 2 and Neverwinter Nights. (His first project was BG2, so in a way coming to Beamdog is like coming full circle). We're happy to have him on the team.

...

Finally, Tom Rhodes has taken the reins as art director as of this month. Tom worked on all three Dragon Age games as concept artist, and he quickly made his mark here drawing an awesome picture of a high-speed unicorn chase. Note: do not attempt high-speed unicorn chases at home.

...

We're very pleased to welcome David Gaider to the company as our new creative director. Originally we advertised for the position of senior writer, but when David contacted Trent about the position, we upgraded the role.

David is well known for his design and writing work on Baldur's Gate 2, Star Wars: Knights of the Old Republic, and Dragon Age: Origins. He brings 17 years of experience to our little team and we couldn't be happier to work with him. David will lead the writing team and direct new creative endeavors for the company.