Hits: 984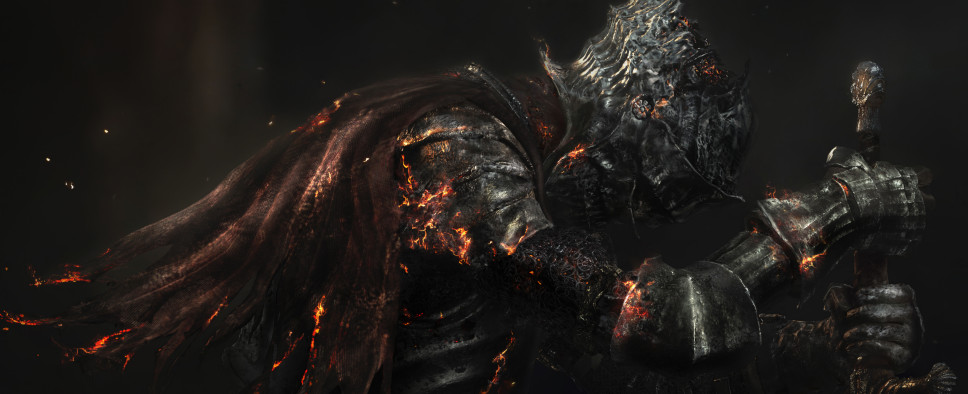 IGN is reporting that the Dark Souls franchise will receive a comic book in April, although as of now it's not clear whether it will be an ongoing series or a mini-series. The comic book will be published by Titan Comics and will offer "new stories set within the universe" rather than adaptations of the previous games' stories (understandable, as the Dark Souls titles have always been deliberately opaque storytelling-wise). Four variants of the first issue's cover are available on both IGN's gallery and Titan Comics' official Twitter account.
As IGN reports, the comics will be written by Doctor Who: The 8th Doctor writer George Mann, with drawings provided by Godzilla: Awakening artist Alan Quah, while the two original variant covers have been drawn by artists Joshua Cassara and Marco Turini:
The comic is simply titled "Dark Souls" and will offer new stories set within the universe rather than adapting the stories of the games. It'll be written by George Mann (Doctor Who: The 8th Doctor) and drawn by Alan Quah (Godzilla: Awakening).

...

Dark Souls #1 will ship with five different covers, including two game covers, a blank sketch cover and two variant covers by artists Joshua Cassara and Marco Turini.

...

Mann discussed his excitement for this new series in Titan's official press release, saying, "I'm '˜dead' excited to be working on this new series (see what I did, there). Dark Souls has a rich, original universe that's just begging to be explored in comics, and I'm honoured to have the opportunity to delve in and tell some new stories within it. I've been a fan of the games for some time, so it's a real thrill to be able to contribute to the mythology of the Hollows and their world.)

Comic books and novels based on video game properties have been notoriously hit and miss, but I can see something based on Dark Souls' fictional working, if nothing else because the series' lore is convoluted and full of intentional gaps that can easily allow for new stories to be told. As long as Mann is mindful of keeping the game's tone, themes and aesthetic in mind, I'm confident this can work out. And if it doesn't, well, I doubt the Dark Souls franchise will be permanently tarnished as a result.