Hits: 4657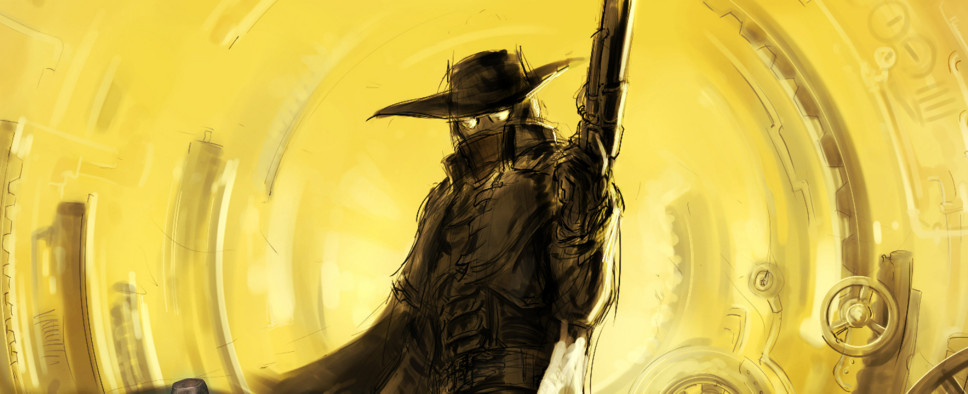 Neocore Games has finally completed work on their three-action-RPGs-in-one "Final Cut" release of The Incredible Adventures of Van Helsing, giving us a means to take in the entirety of the trilogy's content for one reasonable price.  The launch trailer:




Onward to the press release:
Van Helsing: Final Cut Out Now

Three Games in One Brings Deep New Endgame

Budapest, Hungary November 6, 2015 NeocoreGames is proud to announce that The Incredible Adventures of Van Helsing: Final Cut is now available on Steam for $44.99 including a 20% launch week discount and free for all the trilogy owners.

Van Helsing: Final Cut is a newly streamlined compilation of all three gothic-noir steampunk action-RPGs influenced by Bram Stoker's Dracula with a massive new endgame that adds deep replayability, the six new classes introduced in Van Helsing III, and, of course, the ghostly witticisms of Lady Katarina.

We're also proud to announce that we launched our very own Neocore Store where you can buy The Incredible Adventures of Van Helsing: Final Cut with a whopping 20% off for a limited time only among other discounted bundles.

(With the trilogy reaching completion and available, it was the obvious choice for us to create Final Cut, combining all three games and adding more content to provide the ultimate Van Helsing experience for ARPG fans. Final Cut is more than simply all three games bundled together: we created new content and put a ton of thought and detail into how to tie each game into one another.) Zoltán Pozsonyi Producer, NeocoreGames

Enter a memorable gothic-noir universe Explore Borgovia, the land of monsters, magic and weird science.
Over 50 hours of gameplay in the campaign Play through a refreshingly unique story, spiced up with wry humor and snappy dialogue.
Specialists needed! Choose from six playable classes, each of them a specialist of the monster-hunting profession. Defeat your foes with steel and gun, master the art of weird science or take control over the forces of magic and shadows.
Huge variety of skills The huge and complex skill tree, unique to each class, gives you a vast range of opportunities to make good use of your chosen class.
Action-packed adventures Fight fierce battles against supernatural foes with diverse skills and abilities.
Rage system You can charge up to three skill modifiers called PowerUps by spending Rage points collected from impressive feats.
Lady Katarina Use the special abilities and tailor the skills of your remarkable follower.
Hunter's Lair Build and develop your hideout to stash collected loot, trade with non-playable characters, teleport between locations and forge new items.
Tower defense mini-game With enemies invading in waves, you have the opportunity to defend your Lair and other strategic locations with deployable traps and several upgradable functions to ward off evil.
It's not over. yet! Reach level 100 and evolve further in the endgame featuring a Glory system, rare items and two types of unique endgame currency.
Scenarios Play scenario maps with randomly generated terrains, monsters, objectives and special conditions.
Never a dull day in Borgovia Try the daily quests, challenges and weekly events that will give you new missions and long hours of entertainment after the campaign.
Multiplayer Become the greatest monster slayer of all time while playing in one of the cooperative or PvP multiplayer modes (4-player co-op mode, Touchdown, Arena or Battle Royal).

The Incredible Adventures of Van Helsing: Final Cut is an Action-RPG set in a gothic-steampunk world filled with monsters, weird science, humor and pop-cultural references. With more than 50 hours in the campaign, several multiplayer modes and massive endgame content, Van Helsing: Final Cut will grant players entertainment, excitement and fun for a very long time.