Hits: 1088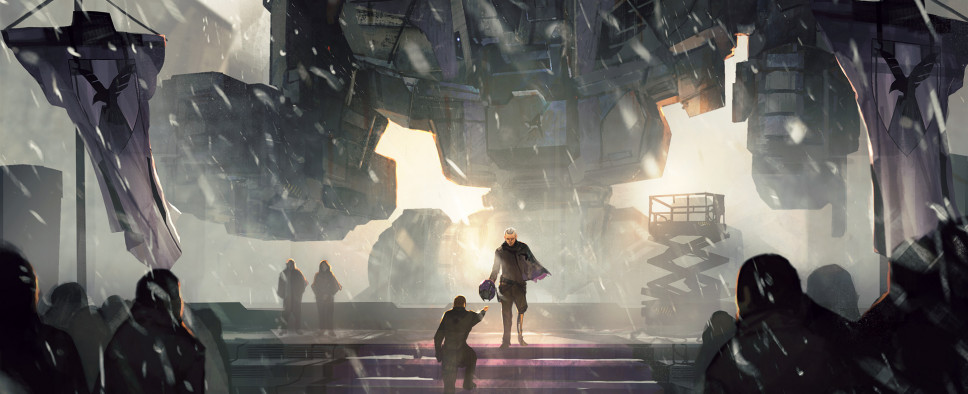 The final tally of BattleTech's crowdfunding funds is an impressive $2,865,422, the majority of which were raised via Kickstarter ($2,785,537). The campaign on the famous crowdfunding platform ended just a few hours ago, and the developers at Harebrained Schemes have sent out an update to celebrate and offer some more information on post-funding reward fulfillment and additional backing opportunities.
Here's some information that will be of interest to backers of the project, especially if they happened to have their pledge payment cancelled:
Kickstarter, BackerKit, and Rewards - What's Next?

We know a lot of you have never backed a Kickstarter before, so we thought we'd share what happens to your pledge and how we manage your 41,000 (!) Backer accounts.

Starting today, Kickstarter will begin charging your pledges on your credit card but it will take a FEW WEEKS to process over 41,000 backers. If there is a problem charging your account, you'll receive an email and will have a couple weeks to work that out.

If your pledge payment doesn't go through on Kickstarter, don't panic. Your pledge will remain in the system and you'll be able to make your payment through our pledge management tool - a website called BackerKit.

BackerKit is where you'll tell us which store you want your game key from, which Heraldry kit you want, the size of your jacket, and shipping information. If you added extra funds to your Kickstarter pledge, it will show as a credit that you'll be able to apply towards Add-Ons. You'll also have the option to upgrade your Reward Level or choose more Add-Ons.

Perhaps most important, BackerKit is where you will return to find all your digital rewards as they become available.

We anticipate opening BackerKit accounts during the early part of December, so be sure to keep an eye out for a Kickstarter update with more details around then.

Congratulations to Harebrained Schemes for the successful campaign and good luck with the development of the game. BattleTech clearly still has a supportive fanbase and I'd like nothing more than to see their support rewarded with a good game.