Hits: 1059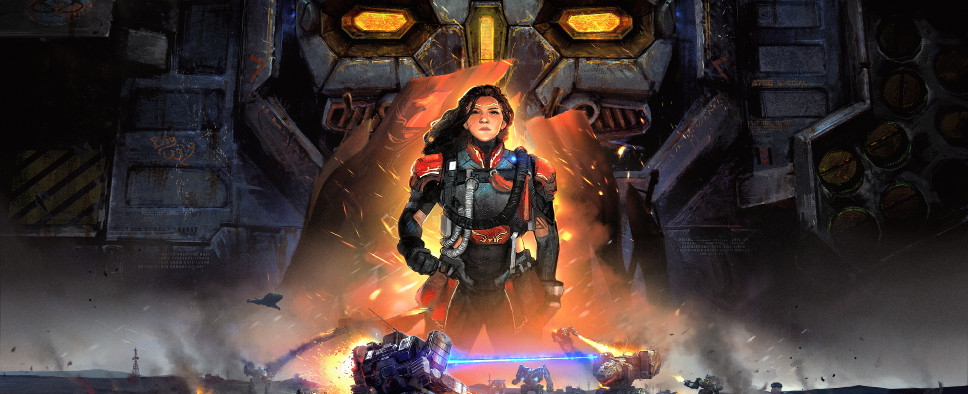 Since the last time we checked, the BattleTech Kickstarter campaign has entered its very last 24 hours, a couple of updates for it have been published, and its last stretch goal was hit.
Update 18 includes a call to action for a final "Backer Mission", some new lore, and a brief write-up on the multiplayer PvP stretch goal, which would be reached after the update was published. A snippet:
There are many reasons that we're excited about including multiplayer in the game. Our goals for multiplayer range from reconnecting with friends, to making new ones via casual play, to offering organized competitions to test your strategy and tactics against those of other players, all within the incredibly dynamic setting of Solaris VII.

As we've seen during our Kickstarter campaign, you have many fond memories of battling friends across the tabletop. Well, those friends may be scattered around the world now, but with the power of multiplayer, you can reconnect across a BATTLETECH battlefield.

As the host of a multiplayer game, you will have control of things like the balance rating / size of each player's Lance, the choice of arena, map, weather conditions, etc. and of course the victory conditions for the match.

When your friends are not available, we want you to have a good matchmaking system so you can find similarly experienced opponent for casual matches. These casual matches allow you to hone your combat skills against a wide array of other folks' strategies and tactics without the pressure of your leaderboard standings being at risk.

We also envision a variety of competitive tracks that challenge you to design different types of Lances for different tactical situations - things like arenas periodically hosting championship tournaments which would encourage designing Lances appropriate for that arena, or maybe tournaments based around different victory conditions. That would also encourage players to design Lances appropriate for scouting, territory control, facility destruction, etc.

While update 18 notes that, now that the $2.5 million stretch goal has been reached, the developers won't add any other funding goal for the project. Any additional funding will be invested in polishing the project and will likely also serve as a buffer, should development ever hit a snag:
So what happens now that the project has passed $2,500,000? Will we add additional funding goals and make the game even larger in scope?

No.

As we said in our first Live Stream Twitch Q&A session, after Stage 4 is unlocked, additional funding will go towards polishing the features and content we've already committed to. After that, any additional funds will go toward funding a Post-Launch Live Team that will continue developing additional features and content. First among them will be Cooperative Multiplayer, which will allow you and a friend to face-off against AI opponents.

So, in the time remaining, please help get the word out to new people who haven't backed the project yet! They still have the chance to get the game for only $25 and the whole community will benefit from their early faith in the project.

I have to admit, back when HareBrained Schemes announced this Kickstarter I didn't quite imagine its reception would be this positive.