Hits: 4540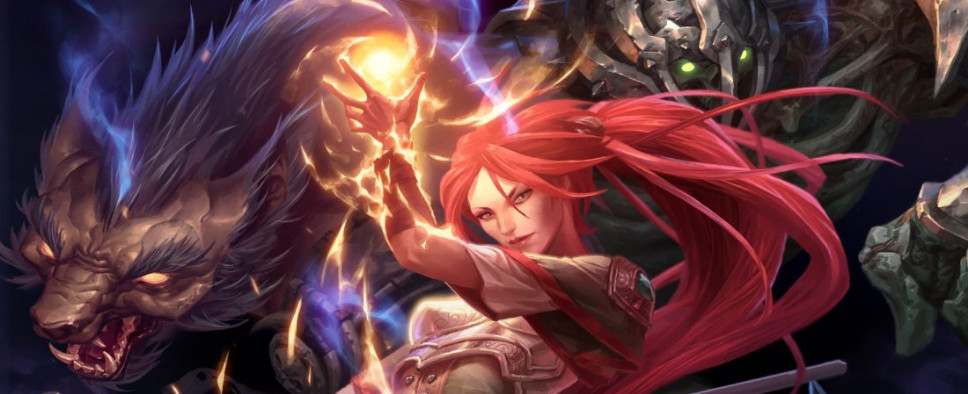 Games Farm's Pavol Buday reached out to us earlier today to address bitComposer Games' bankruptcy back in November 2014 and to clarify their plans for the future of Shadows: Heretic Kingdoms despite this unfortunate turn of events. A post on Facebook elaborates on this further, explaining that the indie developer plans to release a Book 2 installment to the game, to upgrade all Standard Edition purchases to the Deluxe Edition, and more:
Hey guys! We are out of Shadows, and we owe you an explanation....

But first, we would like to thank each and every single one of you for support, comments and trust you put in Shadows: Heretic Kingdoms. We wanted to answer your every question, request and reach out to you - but unfortunately difficult times kept our hands tight. We deeply apologize for inconvenience and we thank you for your understanding and unceasing support!

Calling the last couple of months turbulent would be an understatement, so let us bring some light to Shadows.

Shortly before the launch of Shadows: Heretic Kingdoms last November our longtime publisher bitComposer Entertainment AG filed for insolvency. The final stages of development got messy suddenly and the situation becomes very ugly with Christmas around corner. The game was launched, picked up by press and enjoyed by many players and reviewers - and your positive feedback pushed us further. We still owned the IP, but the distribution and publishing rights were tied up in the insolvency proceedings of bitComposer Entertainment AG and we couldn't really do much.

After long negotiations and prolonged legal conflicts we decided to make an offer to buyback all the rights to save the future of Shadows: Heretic Kingdoms. This became our number one priority and due to legal reasons we had to go completely radio silent. In the end not only acquired we the publishing and distribution rights to Shadows: Heretic Kingdoms successfully in early July but also we got the rights to our long running actions franchise Air Conflicts.

Now - with the complete rights back with us - we would like to share our plans for Shadows: Heretic Kingdoms with you.

First of all here is the answer to the question which certainly interests all of you the most - Book 2 will definitely come! We haven´t announced the release date yet but the development is ongoing. We are also working on fixing bugs and improving the Book 1 now.

As a token of gratitude for all existing players we upgrade the Standard Edition to the Deluxe Edition, which includes the soundtrack and prequel to Shadows: Heretic Kingdoms - Kult: Heretic Kingdoms. We also make the exclusive content with three additional quests (The Tholean Tablet, The Owl Amulet, and The Scorpion King) a part of the Standard release. Those, who have purchased Deluxe Edition, will receive a prequel to Shadows: Heretic Kingdoms, Heretic Kingdoms: The Inquisition. Both editions will receive Book 2 as a free update when it is released.

And for those who haven't experienced soul possession and switching between a mortal world and Shadow Realm seamlessly, we offer Shadows: Heretic Kingdoms with a 50% discount - for €9.99 eur / $9.99 on Steam and GOG and the Deluxe version on Steam for €13.49 / $13.49.

Do not miss this limited time opportunity!

Stay tuned, more details will follow shortly!