Hits: 1284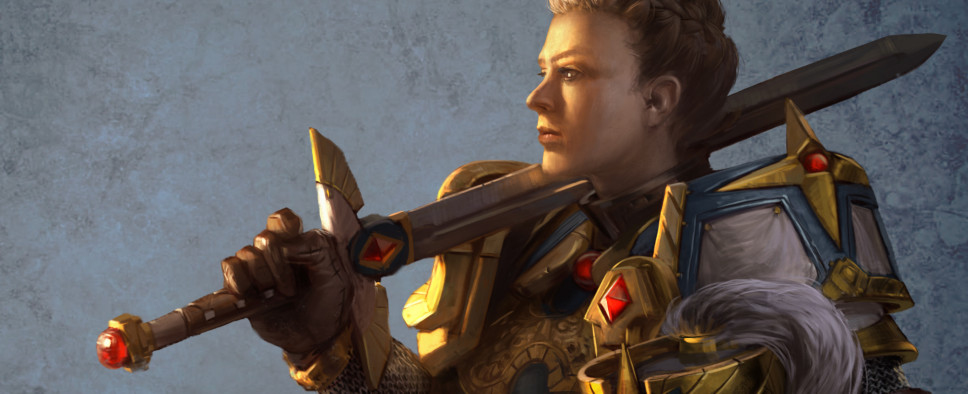 Following the announcement last week that they're hard at work on a new fantasy RPG entitled Mooncrest, the ex-BioWare developers at Knightmayor have updated the official website with a relatively quick Q&A with artists Simon Kopp and Maximilian Degen that focuses on their past and current work experience, as well as their approaches to creating concept art. A snip:
What projects have you worked on previously?

Simon: I already worked on several other projects, mostly fantasy themed games. I painted the first marketing artwork for Albion Online back in 2012 for Sandbox Interactive from Berlin, Germany. Since then I worked on several smaller projects, mostly on environment concept artwork. In May 2014, I joined the art team at Moon Studios and we finished and released Ori and the Blind Forest in March this year. It has become a great success and players love both the gameplay and art. The artstyle was fundamentaly set up by Maximilian Degen, another artist working on Mooncrest. He has done an amazing job on this!

Max: My previous (and also biggest project) was Ori and the Blind Forest. I created a lot of the in-game art and also helped with the cinematics and countless in-game action sequences that you experience while playing the game. Before that I was happy enough to do some freelancing while I was still studying illustration. I worked a little bit for a special fx company in Berlin called Pixomondo doing pre-visualisation for a number of feature films. A bit earlier I created trading card illustrations for Alderac Entertainment Group (AEG) and Fantasy Flight Games.

What made you interested in working on Mooncrest?

Simon: The Art Director working on Mooncrest came to both Maximilian and I wanting to work with us. I really liked the project and the theme, because I also loved playing the old Baldurs Gate and Neverwinter Nights games back when I was a kid. It's a really back to the roots fantasy style and I liked the approach they wanted to go with Mooncrest. They asked me to deliver concept art for characters and a key art illustration. I do both of those types of works less then environment concept art which was also a big draw into the project. Variety in my work really keeps me going and motivated.

Max: Mainly my love for RPGs and fantasy worlds.