Hits: 1568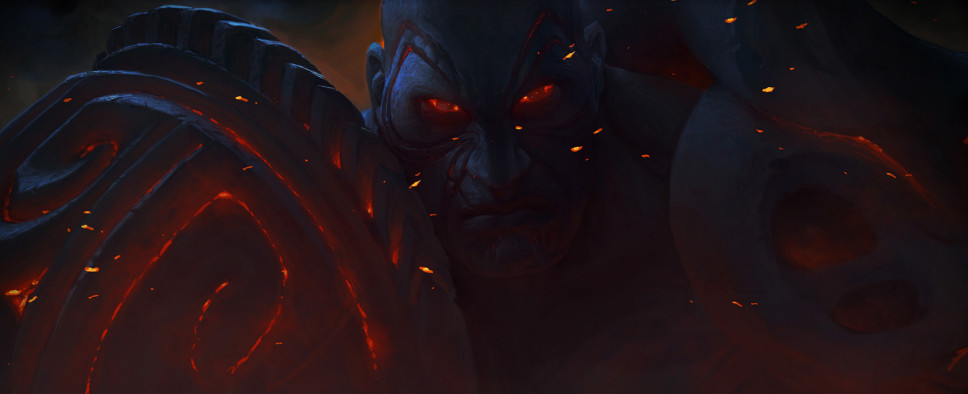 We'll be able to expand our adventures through Grinding Gear Games' Path of Exile later this month, as the indie studio has announced plans to release their The Awakening add-on for the popular action RPG on July 10th. And with the announcement comes a launch trailer:




Read up on what to expect below:
Path of Exile: The Awakening - Official Full Launch on July 10th!

Auckland, New Zealand - June 30th, 2015 - Grinding Gear Games, developer of the critically acclaimed action RPG Path of Exile, today announced that their largest expansion to date, 'The Awakening,' will launch on Friday, July 10th. The Awakening has had an incredible Closed Beta period with unprecedented player and press support. Act Four is finally here, giving players a spectacular new experience in the dark world of Wraeclast.

This week, Grinding Gear Games unveiled the complete version of Act Four, containing new areas, monsters, six boss fights, five previously unannounced skills, 13 end-game maps, two challenge leagues and a climactic multi-stage encounter with Path of Exile's new end boss!

A brand-new launch trailer with never-before-seen combat footage and exclusive screenshots are also being released today giving insight into the many new features, items, skills and boss fights. More information can be found at https://www.pathofexile.com/theawakening

In The Awakening, players will experience a fantastic amount of new content including:

'¢ Act IV Is Here! Act IV continues Path of Exile's storyline. The time has finally come to venture into the center of corruption itself and drive a blade through its black heart.
'¢ Explore Beyond Highgate: For the first time since launch, The Awakening introduces completely new areas, monsters and end-game maps to expand the world of Wraeclast.
'¢ Defeat Legendary Bosses: Experience climactic boss encounters with characters from Wraeclast's past such as Shavronne, Doedre, Malachai and many more.
'¢ Powerful New Skill Gems: With new classes of skills such as elemental Golems that fight by your side, warcries and several new support gems, players are able to create new clever and intricate builds.
'¢ Socketable Passive Tree: Collect and craft Jewels that can be socketed into the Passive Tree to drastically change the tree itself.
'¢ Masses of New Gear: Find more than 110 new Unique Items and discover an entirely new set of equipment, the Maraketh Weapons.
'¢ User Experience Improvements: Extensive user interface improvements, added more customization options and implemented many community-suggested changes.

As part of increasing global popularity and growth, Path of Exile: The Awakening will be releasing simultaneously in Russia, Taiwan and Singapore with a view to further localization in Europe and South America later this year.

Grinding Gear Games has a ten-year vision for Path of Exile and The Awakening marks the most significant content update in the two years since release so far. For more information, go to www.pathofexile.com/theawakening

About Path of Exile

Path of Exile is an online PC action role-playing game set in a dark fantasy world. Featuring ethical microtransactions, the game is free-to-play, but never pay-to-win. Playing as one of seven character classes, players find themselves banished for their past misdeeds to the dark fantasy world of Wraeclast. There, they encounter hundreds of species of opponents laden with loot and mysterious artifacts as they explore the abandoned continent. www.pathofexile.com

About Grinding Gear Games

Grinding Gear Games is an independent game studio founded in 2006 and based in Auckland, New Zealand. Its team members come from various countries and have a diversity of backgrounds ranging from artificial intelligence and software security to industrial design and professional tournament gaming. GGG recently released its flagship title, Path of Exile, and is committed to ongoing expansion and new content releases for the critically acclaimed game. You can find more information about Grinding Gear Games at www.grindinggear.com.