Hits: 1331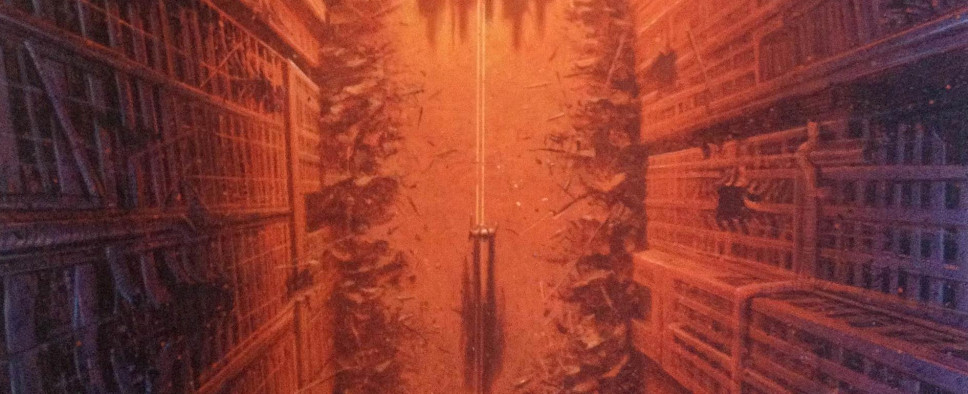 In a new piece entitled "Brian Fargo: The Maverick Who Made a Wasteland of the RPG", the editors at Gizmodo take us through a detailed history of the video game industry veteran, from his humble beginnings working on The Demon's Forge to the sale of Saber Software to Michael Boone to the founding of Interplay Productions and inXile Entertainment that led to many CRPG successes throughout the years. A fascinating read:
Fargo knew he could make a better game, one with colour, sounds, music, and better art. He got in contact with his old friend Michael Cranford, who had done the art for The Demon's Forge, and contracted him to write the story and design the dungeons. But Activision didn't want it. Then CEO Jim Levy reportedly called Fargo's idea (nicheware for nerds). So Fargo took it to Activision's competition, Electronic Arts.

EA signed Interplay immediately, inking a deal for Fargo's team to make Tales of the Unknown: Volume I - The Bard's Tale. Interplay became one of the only studios to work for both Activision and EA at the same time. Half of the team was working on ports of the Activision adventure games while Fargo, Cranford, and Heineman worked on The Bard's Tale.

(One of the big things at the time was, they hated each other, Activision and EA,) Fargo told Gamasutra. (Just hated each other. We were maybe the only developer doing work for both companies at the same time and they would just grill me whenever they had the chance. Whenever there was any kind of leak, they'd say, "Did you say anything?" I was right in the middle, there. I always made sure to keep my mouth shut about everything.)

Work on Bard's Tale was going well until, a month from release, Cranford grew frustrated with his deal. He wanted royalties from the Bard's Tale sales, something no one on the team had because Fargo was insistent profits should be poured back into the games they were making.

Cranford took the master copy of the finished game hostage. Fargo was going from meetings with EA, telling them their game was complete, to negotiations with Cranford, trying not to let on to the publisher what was going on. Eventually Cranford got his royalties but, after his work on the Bard's Tale sequel, he'd never work with Fargo again.

Bard's Tale was a phenomenal success, selling more than 300,000 copies. Not only did it shoot past Wizardry in the charts, it eventually came to make close to 10 per cent of all of EA's profits in 1985.

Over the next two years Interplay made three Bard's Tale games for EA, each larger and more complex than the last. But Bard's Tale was nothing on Fargo's next idea.

Fargo had been a fan of George Miller's Mad Max films since he was a teenager. He wanted to create a game that captured that wasted Earth. He wanted to make an RPG but one with a richer story than Bard's Tale, one with more choices (and consequences). So, along with Ken St Andre, Michael Stackpole, and Liz Danforth they started designing one of the first open world games: Wasteland.