Hits: 1056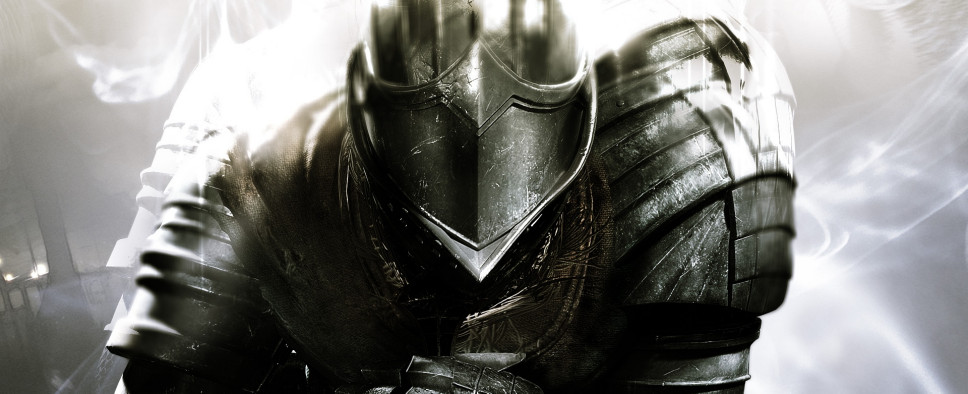 During the past couple of days, a couple of rumors concerning a possible announcement of Dark Souls III at E3 have been circulating. First of all, VG247 claimed to have obtained information from a trustworthy source informed on the matter, claiming that Dark Souls III would be announced at E3, and that it's currently in development under the direction of Hidetaka Miyazaki.
Miyazaki had previously directed Demon's Souls, Dark Souls and Bloodborne, but only worked on Dark Souls II in the minor role of supervisor. Plenty of fans have been clamoring for his return to the series and he's currently the president of From Software, so him being at the helm of Dark Souls III would make sense but also mean that he'd have a lot on his plate at the same time (an expansion for Bloodborne is also currently in development).
Another publication seems to be convinced that Dark Souls III will be announced at E3. The folks at YouTube gaming channel The Know have published a video with details, screenshot and concept art for Dark Souls III, and I have to admit, it's looking like either the best fake I've ever seen, or a legitimate leak:

First of all, though, it's worth noting that the channel has recently had a rough run with rumors. Just last week, the folks at "The Know" published another rumor video claiming that Silent Hills, a horror project recently cancelled by Konami as part of its transition to the mobile market, was about to be "saved" by Microsoft and transformed into an Xbox One exclusive. The rumor was quickly shot down by head of Xbox Phil Spencer on Twitter, and included baffling details such as a sale for "billions of dollars".
In this case, however, the leak includes a large number of assets, including screenshots and concept art, that look legitimate, and also some vague gameplay details. Before delving into the supposed details about the game, I want to mention why I think the screenshots are either legitimate or the most impressive fake I have seen so far (in which case, I almost wouldn't mind giving them the space anyway).
First of all, the art direction, in terms of imagery, use of space and details, greatly resembles From Software's past works. This is consistent across both the screenshots and the concept art, so I'm led to believe that the artwork is the work of either From Software's art department or some extremely talented copycats. Secondly, the particular look of the screenshots is strikingly close to that produced by Bloodborne's engine. Thirdly, Bloodborne itself leaked in a very similar manner, with early screenshots and even a video that were likely meant for an early reveal that Sony ultimately opted against. All that said, it's worth taking the rumor with more than a grain of salt.
As for the actual gameplay details, the video mentions that the title is apparently slated for a 2016 release on Xbox One and PlayStation 4, while a PC version only has "negotiable" listed next to it in the documents "The Know" was provided. The hosts speculate this might mean that From Software will decide whether to port the title to PC based on sales, but it's worth noting that it might just mean that the release date for a PC port has yet to be negotiated. After all, both Dark Souls titles came to PC a while after their console release.
The video mentions that the amount of areas in the game will be similar to the original game, and a new "Sacrifice Ceremony" mechanic will be introduced. Apparently, players will be able to drag bodies (presumably of the enemies) around and "sacrifice" them, granting them the opportunity to invade other players' worlds, create bonfires, or summon NPCs. The opportunity to change areas dramatically, altering their light sources and enemy placement was also mentioned. Similar mechanics, on an embryonic stage, were already present in the Scholar of the First Sin re-release of Dark Souls 2 and the DLCs for the game, so I'd say that sounds pretty credible.
The video offered two more examples of mechanics introduced by the sequel and never seen before in the series. A "heat up" factor will influence boss battles dramatically based on criteria that were apparently not mentioned in the leak. The example that was offered in the video shows two versions of the same boss battle side by side: in one screenshot the boss looks like an ancient knight, in the other it's transformed into a grotesque demonic creature. "Sword Fighting Arts" are apparently another major addition, special moves that can be equipped to alter the character's fighting style. Two examples, "Rush In" and "Circle", are mentioned. The first apparently lets players attack an enemy for massive damage while taking damage themselves, while the second lets the players dodge while "vulnerable", though it's unclear what that means exactly.
The video doesn't mention who is directing the title, and also includes a strangely specific amount of information on the length of the game's cutscenes, the amount of new armors, weapons, bosses and enemies. I have seen a few websites speculate the leak is fake based on these specific numbers, simply because it's not the sort of information that is usually published in marketing materials for these games, but I can't really say this affects my judgment much in one way or another. After all, the relative size of the world was something that both Bloodborne and Dark Souls II's marketing campaigns touched upon pre-release, and this leak might be based on internal documents rather than marketing materials (the UI in one screenshot seems to be based on Dark Souls 1 assets, which has also led some to speculate the screenshots are fake, though it could easily be just a placeholder or a mockup).
Overall, I really wouldn't be surprised to see Dark Souls III announced at E3 this year, and I suppose we only have to wait a couple of weeks to find out.