Hits: 897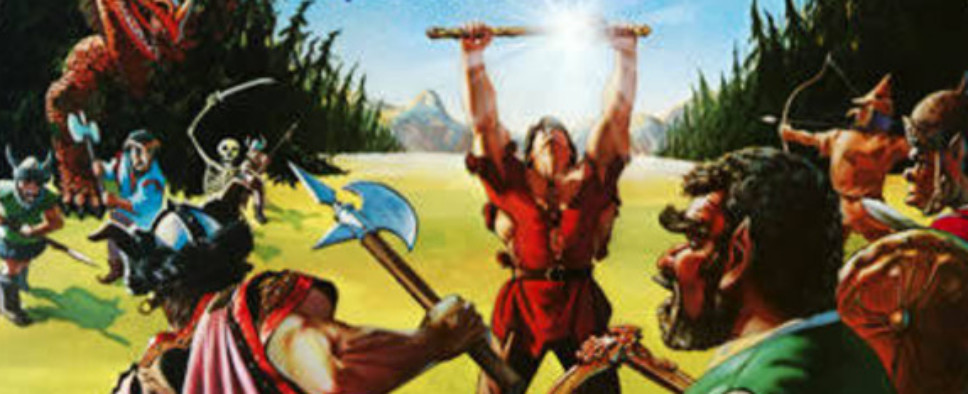 Brian Fargo's personal Facebook page is pointing us to this feature on The Digital Antiquarian that takes us through the pre-Interplay days of Fargo's video game development history through to the start of the company and its first several successes. No such article would be complete without mentioning the original Tales of the Unknown, Volume I: The Bard's Tale and its multiple sequels:
Fargo and his old high-school buddy Michael Cranford had been dreaming of doing a CRPG since about five minutes after they had first seen Wizardry back in 1981. Cranford had even made a stripped-down CRPG on his own, published on a Commodore 64 cartridge by Human Engineered Software under the title Maze Master in 1983 to paltry sales. Now Fargo convinced him to help his little team at Interplay create a Wizardry killer. It seemed high time for such an undertaking, what with the Wizardry series still using ugly monochrome wire frames to depict its dungeons and monsters and available only on the Apple II, Macintosh, and IBM PC a list which notably didn't include the biggest platform in the industry, the Commodore 64. Indeed, CRPGs of any sort were quite thin on the ground for the Commodore 64, decent ones even more so. Fargo:

At the time, the gold standard was Wizardry for that type of game. There was Ultima, but that was a different experience, a top-down view, and not really as party-based. Sir-Tech was kind of saying, (Who needs color? Who needs music? Who needs sound effects?) But my attitude was, (We want to find a way to use all those things. What better than to have a main character who uses music as part of who he is?)

Soon the game was far enough along for Fargo to start shopping it to publishers. His first stop was naturally Activision. One of Jim Levy's major blind spots, however, was the whole CRPG genre. He simply couldn't understand the appeal of killing monsters, mapping dungeons, and building characters, reportedly pronouncing Interplay's project (nicheware for nerds.) And so Fargo ended up across town at Electronics Arts, who, recognizing that Trip Hawkins's original conception of (simple, hot, and deep) wasn't quite the be-all end-all in a world where all entertainment software was effectively (nicheware for nerds,) were eager to diversify into more hardcore genres like the CRPG. EA's marketing director Bing Gordon zeroed in on the appeal of one of Cranford's relatively few expansions on Wizardry, the character of the bard. He went so far as to change the game's name from Shadow Snare to The Bard's Tale to highlight him, creating a lovable rogue to serve as the star of advertisements and box copy who barely exists in the game proper: (When the going gets tough, the bard goes drinking.) Beyond that, promoting The Bard's Tale was just a matter of trumpeting the game's audiovisual appeal in contrast to the likes of Wizardry. Released in plenty of time for Christmas 1985, with all of EA's considerable promotional savvy and financial muscle behind it, The Bard's Tale shocked even its creators and its publisher by running neck-and-neck in sales for months with the long-awaited Ultima IV that appeared just a few weeks later. Interplay had come into the big time; Fargo's days of scrabbling after any work he could find looked to be over for a long, long time to come.