Hits: 2212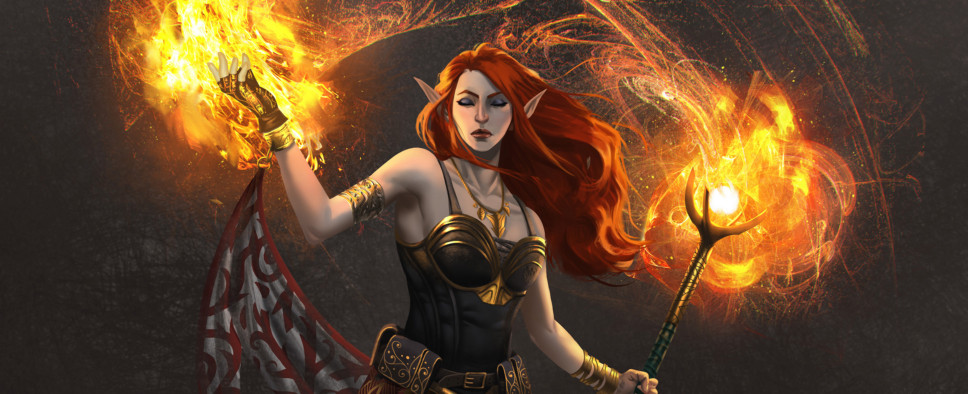 Not only has Tactical Simulations Interactive announced that Seven Dragon Saga will feature the ability to import and export our characters to and from the RPG, but in the below press release, they also reveal that Harebrained Schemes' Shadowrun: Hong Kong and inXile Entertainment's Torment: Tides of Numenera will be two other games that such import/export functionality will be tied in with.  Word is:
TSI Sparks Cross-Game Character Import/Export Initiative with inXile and HBS

RPG players will be able to transfer characters between RPGs via Tactical Simulations Interactive's "Gateway" initiative - First games include Shadowrun:Hong Kong and Torment: Tides of Numenera

Tactical Simulations Interactive (TSI) today unveiled "Gateway" a system that allows players to transfer their favorite characters across supported RPGs. The initiative will be rolled out in TSI's debut title, Seven Dragon Saga an original fantasy RPG for PC, Mac and Linux, based upon an original pen and paper role-playing system designed by former Strategic Simulations Interactive (SSI) alumni Keith Brors and David Shelley. Developers inXile and Harebrained Schemes have also announced support for Gateway, with more set to sign on in the coming months.

With Gateway, TSI is inviting RPG developers to take part in an initiative that hearkens back to the days of classic RPGs like The Bard's Tale, Ultima and Wizardry -- a time when players could fully transfer their characters and parties into different games, without having to create them from scratch for each game.

"Gateway goes beyond being an import/export feature -- it represents a development philosophy that I enthusiastically endorse. By proposing and developing a data standard for game characters, TSI is establishing a stepping stone for independent CRPG developers to collaborate and share content and expertise . It is very much in the spirit of crowd funding and independent game development. As a fan of SSI's titles, I'm thrilled at their return through Seven Dragon Saga and am excited they are spearheading this initiative through Gateway,) said Kevin Saunders, Project Director, Torment: Tides of Numenera - inXile.

"I think there's a lot of gamers out there who've put a lot of time and effort into building their RPG characters and would love Gateway's export so they can continue their relationship," said Mitch Gitelman, Co-Founder, Studio Manager - Harebrained Schemes.

(We are really excited about the initial reaction to Gateway from the development community and, as gamers ourselves, we love the idea of carrying across our characters and adventuring parties into different RPGs. said David Shelley, Producer/Lead Designer, Seven Dragon Saga. "From a technical standpoint, we are proposing an independent app that avoids any issues with an existing game's user interface and makes it a quick process for developers to add to their games."

About Seven Dragon Saga
Seven Dragon Saga takes place in a high-powered fantasy universe, revolving around the Empire of the Seven Dragons, and TSI has today launched a Kickstarter campaign to help fund the game's development. Eschewing traditional RPG tropes, Seven Dragon Saga provides the player with effective heroes right from the start, with TSI aiming to provide the next step in meaningful player experiences in the same way that SSI's '˜Gold Box' titles did during the 1980s and 1990s.

This is not a tale of farmers or aspiring novices learning how to swing a sword; Seven Dragon Saga is a tale about the use of power. Players will need to assemble a brave troupe of adventurers (touched by the winds of the chaos). Known as the Touched, these brave adventurers will face the unknown, and embark on a quest to discover hidden truths and determine the fate of the Empire.

Seven Dragon Saga sets a new standard for intricate turn-based combat that can be adapted to your party's strengths. Explore a new high fantasy realm, recruit powerful NPCs, and craft useful items during your party's quest to discover lost secrets and transform the world. Key features include:

'¢ Classic RPG / Modern Gameplay: Create a full party under your total control right from the start. Venture forth to uncover lost secrets in an original fantasy setting.

'¢ Strategic Combat: Face challenges in turn-based tactical combat, updated with modern design philosophies. Carefully maneuver your party taking advantage of terrain and destructible environments.

'¢ Weigh Your Decisions: One group's ally is another faction's enemy. Make meaningful social/political choices that directly impact the world around you. Will you pursue duty and honor or choose riches and adventure with little concern for the consequences?

'¢ Proven Technology: Seven Dragon Saga is built using the Unity3D engine (Shadowrun Returns, Wasteland 2, Shroud of the Avatar).