Hits: 2317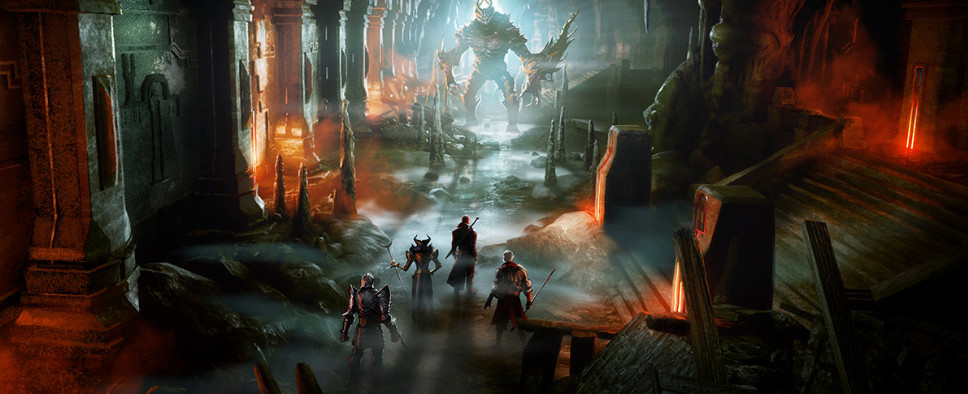 It's no secret that BioWare had a string of problems when patching Dragon Age: Inquisition (one of the first patches introduced a number of graphical glitches that warranted a hotfix, and a bug with the occurrence of party banter was allegedly fixed twice, yet players are still reporting it), but it looks like the developer is taking precautions to avoid those in the future.
In a blog post on the studio's official blog, BioWare announced that a number of players will be able to participate in a closed beta of patch 5. The patch will introduce a few features that have been requested often by fans, like party storage, the ability to tint crafted armors, and a new Black Emporium shop that will give the player access to new schematics, items, and even the ability to alter their character's appearance and voice:
We want to open up our upcoming Patch 5 to a select group of PC players via signup in a closed, developer-like environment. This not only allows us to more quickly identify and respond to future issues, but gives our developers a great, new way to work directly with our players. Patch 5 will be the biggest patch we've released to date, and it addresses a number of key concerns for our community.

As part of the beta, participants will have access to the Black Emporium, a mysterious underground shop run by an immortal proprietor. There, Inquisitors can find powerful artifacts and tools to aid their cause, purchase epic weapons, powerful accessories, new crafting materials and schematics, and even change their voice and facial appearance using the Mirror of Transformation.

In efforts to support different playstyles, we've also included the ability to bind additional mouse buttons, as well as an auto-attack key for single player. We're also including the option to adjust the size of subtitles, and added a shader quality setting to the graphics options, giving players more versatility when running Inquisition.

In Skyhold, we're adding party storage to the Undercroft a new feature that many players asked for and we're happy to finally add. And for those looking to spice up their look, we've added an item tinter that lets players use crafting materials to change the color of armor.