Hits: 1311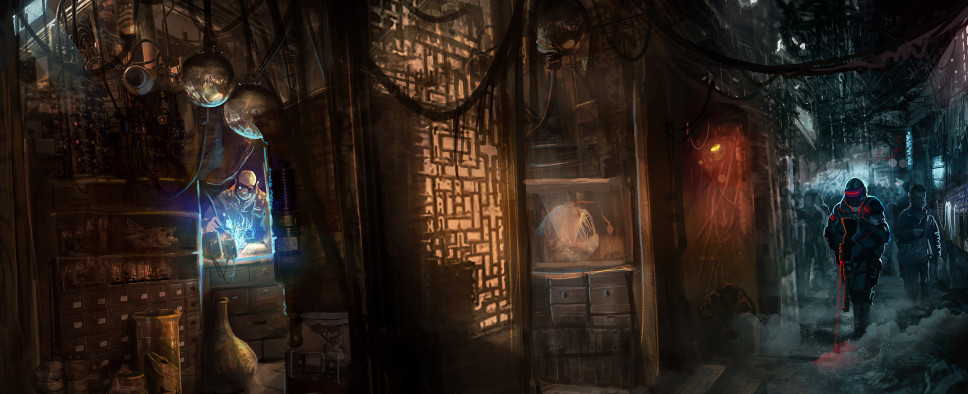 Two new updates, respectively the ninth and tenth, have been released for the Shadowrun: Hong Kong campaign, which has currently surpassed the $600,000 funding mark. While they are somewhat light on content, update 10 does at least clarify on why a number of companions didn't get a side mission stretch goal. Just like it happened with Dietrich from the Dragonfall campaign, these companions' backstories will interact with some runs that were already planned for the game. The developers also coyly hint at some additional tricks they'll use to flesh out these companions:
In case you were wondering about Wu and Racter's personal side missions, we assure you that there's a plan. At the basic level, their stories will be part of shadowruns we've already planned (similar to how Dietrich's background was tied into the Humanis run in DF). But, of course, there's more to it than that... aaaaand that's all we're gonna tell you. :D

Just rest assured, we're not going to create two cool characters like these and not give you the chance to find out what makes them tick! We're confident that when you experience the story, they'll feel fully fleshed out like the rest of your crew.

Keeping in mind the usual trend for Kickstarter campaigns, the $700,000 stretch goal should be hit without problems, so I wouldn't be surprised if one or two more stretch goals were announced later on.