Hits: 1895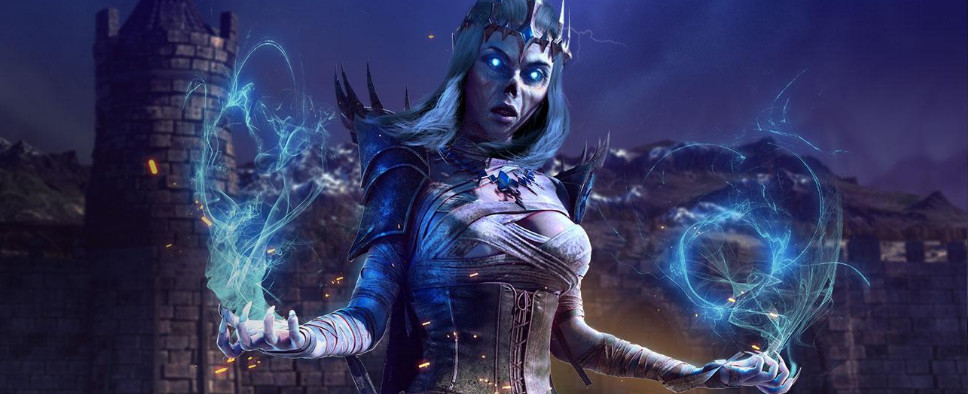 Perfect World Entertainment intends to bring their fantasy MMORPG Neverwinter to Microsoft's Xbox One console this year, and has announced plans to kick off closed beta testing on February 5th. The game will continue to be free-to-play, but you'll need an Xbox Live Gold subscription in order to take advantage of it. Check out the announcement trailer:




And on to the press release:
NEVERWINTER XBOX ONE CLOSED BETA LAUNCHING FEBRUARY 2015

Registration Now Available for Closed Beta

REDWOOD CITY, Calif. January 15, 2015 Today, Perfect World Entertainment Inc., a leading publisher of free-to-play MMORPGs, and Cryptic Studios announced an upcoming Neverwinter closed beta for Xbox One, the all-in-one games and entertainment system from Microsoft. Available from Feb. 5 to Feb. 8, players can sign-up to participate in the closed beta here: www.playneverwinter.com/xbox

An MMORPG launching on Xbox One, Neverwinter brings a fully-fledged role-playing experience to players with the inclusion of previously launched PC content and a living social world allowing players to experience Dungeons & Dragons adventures with their friends. Neverwinter on Xbox One will utilize console features including friends list integration and optimized controls to easily transition the MMORPG experience from PC to console.

Neverwinter is a free-to-play action MMORPG that features fast-paced combat and epic dungeons. Players explore the vast city of Neverwinter and its surrounding countryside, learning the vivid history of the iconic city in the Forgotten Realms and battling its many enemies. Neverwinter is currently available on PC and will be launching for Xbox One, available free-to-play with Gold* in early 2015.

For more information about Neverwinter, and to play now for free on PC, visit http://www.arcgames.com/en/games/neverwinter

*On Xbox, Xbox Live Gold membership (sold separately) required.

ABOUT PERFECT WORLD ENTERTAINMENT INC.
Perfect World Entertainment is a leading North American online games publisher specializing in immersive free-to-play MMORPGs. Founded in 2008, Perfect World Entertainment has published a number of popular titles, including Swordsman, Blacklight Retribution, Forsaken World, Perfect World International and Star Trek Online. The company works closely with its American development teams and partners such as Cryptic Studios, developer of the highly acclaimed MMORPG Dungeons & Dragons Neverwinter, and Runic Games, developer of the hit Torchlight series, to provide unparalleled quality of service and game experiences to its players. A subsidiary of Perfect World Co., Ltd. (NASDAQ: PWRD), Perfect World Entertainment is headquartered in Silicon Valley, California. For more information, please visit: www.perfectworld.com.

ABOUT CRYPTIC STUDIOS, INC.
Cryptic Studios, Inc. is a leading developer of online games committed to delivering the next level of gameplay. Cryptic Studios, Inc. develops AAA titles for PC and is rapidly diversifying its portfolio of games to expand beyond the traditional MMORPG genre. Its successfully launched titles include "Champions Online: Free for All," "Star Trek Online" and "Dungeons & Dragons: Neverwinter." Cryptic Studios, Inc., a subsidiary of Perfect World Co., Ltd. (NASDAQ: PWRD), is located in Los Gatos, CA.

ABOUT WIZARDS OF THE COAST
Wizards of the Coast LLC, a subsidiary of Hasbro, Inc. (NASDAQ:HAS), is the leader in entertaining the lifestyle gamer. Wizards' players and fans are members of a global community bound together by their love of both digital gaming and in-person play. The company brings to market a range of gaming experiences under powerful brand names such as MAGIC: THE GATHERING and DUNGEONS & DRAGONS. Wizards is also a publisher of fantasy series fiction with numerous New York Times best-sellers. For more information about our world renowned brands, visit the Wizards of the Coast Web site at www.wizards.com.