Hits: 3697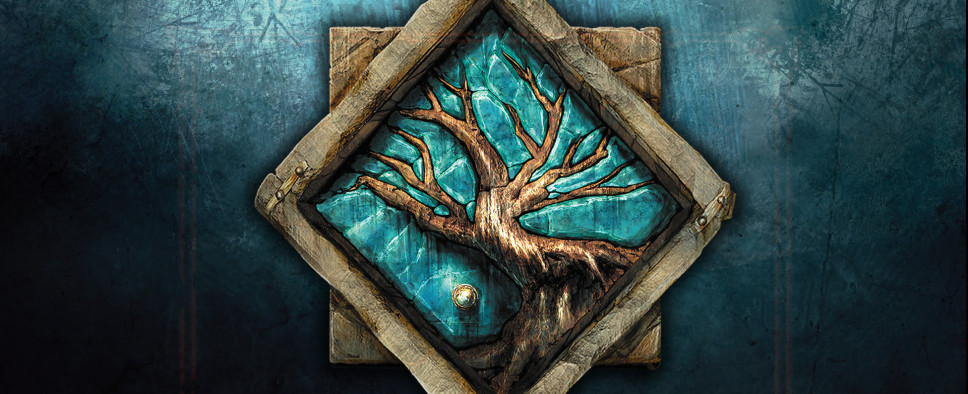 Beamdog's Icewind Dale: Enhanced Edition continues to be the subject of various (and mostly favorable) multi-platform reviews around the web, so it only seems fitting on this slow holiday weekend to round up another batch.

PC Gamer gives it a 74/100:
Yet, despite being only a minor advance, this is certainly the definitive version of Icewind Dale. That itself is a fun, tough quest that brings back nostalgia for the beauty of the engine and combat system of those days. That makes it a nice stopgap between here and Eternity.

Games On Net doesn't score it:
Of course, all my grievances with IWD: EE stem from thinking of it as a role-playing game and a successor to the BGs. When it comes down to it though, it doesn't have to be that. If you are the type that enjoys more difficult battles and less of the talking stuff then this is probably one for you. In many ways, it is more akin to a hack'n'slash than a roleplaying game, and maybe that's where I am mistaken. To say Icewind Dale: Enhanced Edition is a bad game is a fallacy it's good at what it does, it is simply that it is presented as something else. If you enjoy orchestrating large battles using real-time with pause, or if you simply want to re-live the glory days of this latest piece of nostalgia, then Icewind Dale: Enhanced Edition will be the game for you.

3rd Strike gives it an 8.7.10:
Icewind Dale: Enhanced Edition is a game that will appeal to many veteran players. It has all the goodies it used to have and adds even more. Now you can even share the fun online with friends! The game is extremely long (maybe too long?) and has big replay value, so people who love the game might kill more hours on it than they're comfortable with.

Gamezebo gives it a 3.5/5:
Icewind Dale: Enhanced Edition is for the fans. The game will be enjoyed most by players already familiar with the aspects of Icewind Dale and are seeking a mobile dosage of Dungeons and Dragons on the go. But if you're not a seasoned veteran, approach these cold mountains with caution.

Analog Addiction gives it a 6/10:
Overall, Icewind Dale: Enhanced Edition is a well polished update to a fourteen year old game. The Infinity Engine paved the way for a lot of current role-playing games, and must be given its due. For fans of the original series and the Infinity Engine itself, it would definitely be a great game to add to your collection. I would even recommend it for players looking for a multiplayer adventure experience. Even so, newcomers should definitely keep in mind that it is an older game, and it may take you a while to get the hang of it.

Modojo gives it a 4.5/5:
Icewind Dale: Enhanced Edition is one of the best RPGs you'll be able to find on iOS (or elsewhere for that matter) and for $10 you're delivered a ridiculous amount of content in a gorgeous package. If you've never tried it out, now is the best time to give it a whirl.

TouchArcade gives it a 5/5:
I've touched briefly on nostalgia. I admit that it's impossible for me to view this game without appreciating the signicance of its legacy. If I try to view this game without regard to the history behind it, I THINK I can still say its an amazing game. Couple that with the fantastic edit job with a bunch of new features and this is a fantastic app for anyone looking for a fantasy RPG adventure that works best in long unbroken stints.

Hardcore Droid gives it a 4/5:
Anyone who likes RPGs or tactical combat and hasn't played Icewind Dale is highly encouraged to pick it up, especially because the recently released Enhanced Edition comes with the original expansion packs and adds new character building options. If complexity, good design, and challenging gameplay are things you value in games, then Icewind Dale should be at the top of your list.

iDownloadBlod goes scoreless:
If you've played Icewind Dale in the past, you probably already own it on iOS at this point. If you are a fan of D&D, but don't know if the price is worth it, it is. You'll be immersed in the game's story right from the start. Just remember to watch the tutorials before venturing out into the forest. If you don't know anything about this game or the genre, you might still have fun playing the game if you are into role-playing adventure games. However, at the premium price, and without a tutorial designed for (noobs,) you may end up frustrated and confused.

And Retro 101 gives it a 7/10:
It is hard to predict the appeal of this. On one hand, fans of the original may get a big kick out of the extended main quest, squashing of bugs and more elegant presentation. Beamdog have done a good job of updating in lots of ways, despite Dan not immediately being blown away. It is clear to see that these classic role-playing titles can benefit from a little buff, here and there, but the guts of the engine and design still hold up well. I was pleasantly surprised with my first go, and look forward to another bash. Maybe it's time I learnt some patience.