Hits: 4738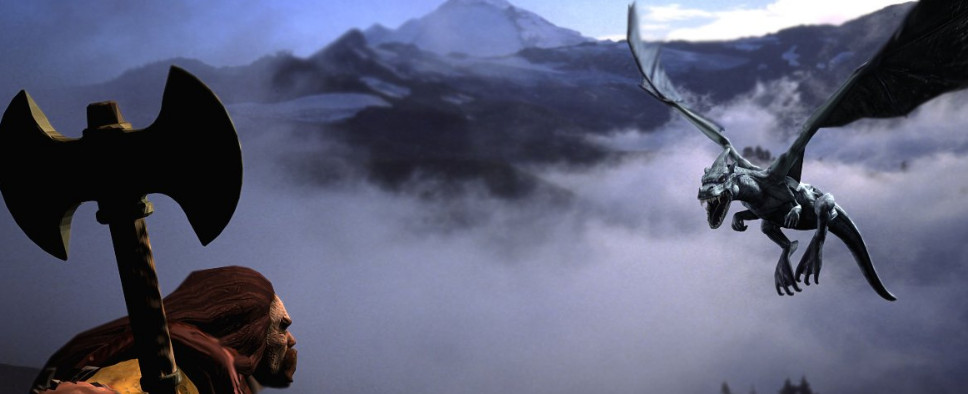 A number of additional reviews for Beamdog/Overhaul's Icewind Dale: Enhanced Edition surfaced on the web over the weekend, so it's time for one of our usual round-ups (though some translation is required).

Gameplanet gives it a 9.0/10:
Beamdog has finally released a true enhanced edition of a beloved classic. It's sure to please long time campaigners and new adventurers alike. The Infinity Engine may be showing her years. She does creak a little, and there is the occasional clunk, but she's still got it where it counts.

Games On Net doesn't score it:
If you enjoy orchestrating large battles using real-time with pause, or if you simply want to re-live the glory days of this latest piece of nostalgia, then Icewind Dale: Enhanced Edition will be the game for you.

Invision Game Community doesn't score it, either:
I was into AD&D in the early 80's. Later, when the original game came out, I loved it for it's great graphics and deep story line which reminded me of the games I'd played with friends. This version is a great throwback to the first one; although the .nhancements' don't make the game boldly different for me, it's still excellent role-playing!

Ragequit gives it an 85/100:
Younger friends, especially if they are friends of the "tough" cRPG should see anyway. Although not directly in a future sale worth and above the very small sacrifice of glossy graphics for an unforgettable experience that will keep you company for tens of hours.

3D Juegos gives it an 8.0/10:
Best news we have noise, not only by the extraordinary soundtrack that we get this role-playing adventure; rather because this time Beamdog respected the Spanish dub of the original title. And it is a joy. It is true that some sentences were not bent in the version that we have used to analyze the game, but we imagine that these are small details that eventually will be revised. With regard to online gambling ... more of the same; counting on an advance copy has made '‹'‹it difficult for us to engage in games with other users, but apparently little improvement over the discrete choices we face years behind the Enhanced Edition of Baldur's Gate.

And Meristation gives it an 8.2/10:
Today it remains a difficult game, with some really memorable encounters that force us to try different strategies to try to overcome them. Once should be stressed again that is not a game like Baldur's Gate beyond appearances and does not appeal to the same feelings: there is hardly any dialogue, no narrative progression of the characters, nor talk to each other or exhibit any personality Nor is there more than a couple of villages and most of our time was spent in a catacomb or cave fighting all kinds of creatures. The story also has a great hook and side quests are usually pretty flat, but sometimes find interesting things that allow us two or three different approaches, but most are of the "kill this" or "brings this object." There are some puzzles through one of the expansions, but it is much less predominant in the whole element. It's a great game, a classic, not as good as its sequel but very interesting for those interested in the mechanics of combat and strategic role in the extraordinary items.