Hits: 1207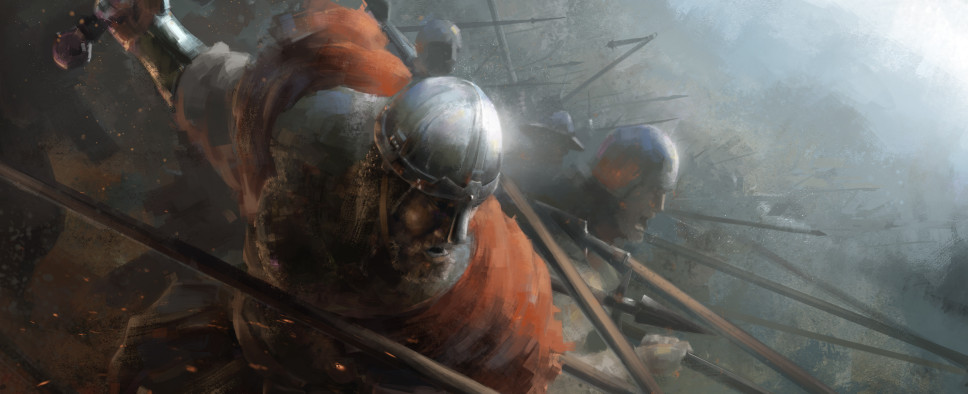 The thirty-first update to hit the official Kingdom Come: Deliverance Kickstarter campaign brings word that any backers who pledged at the Baron Tier or higher are now able to redeem a code on Steam that will allow them to check out a "technical alpha" build of the forthcoming RPG. It sounds like it's going to be a relatively incomplete experience, but it'll give us a good idea of what to expect from the game as it continues to evolve:
We proudly present you the Tech Alpha version of Kingdom Come: Deliverance! This is a very important milestone for us as it gives us the first chance to show you what's already been created and what we are aiming for. At the same time also providing us with the first chance to get direct feedback from you!

Your feedback is very important to us in the following steps of development. Seeing videos and screenshots is nice, but touching and feeling the interactive piece with all your senses is way better. Therefore backers with the Baron Tier and higher will get the chance to meet Henry and experience his life in 1403.

Usually Alpha version means that you get a finished game with plenty of bugs, rough edges and missing parts. We would like to approach the Alpha early access phenomenon a bit differently. So how our Alpha look like? Our Alpha version is more likely a Technical Alpha.

What does that mean? The Tech Alpha version of Kingdom Come: Deliverance is a collection of several technical aspects and game mechanisms in a more or less advanced state of development. The playable content will grow in stages (updated versions approximately every two or three months), adding new aspects, settings or game mechanics to the Alpha. You'll get the chance to become acquainted with Kingdom Come: Deliverance step by step and can delve into more and more of our world as the amount of the content grow.