Hits: 1053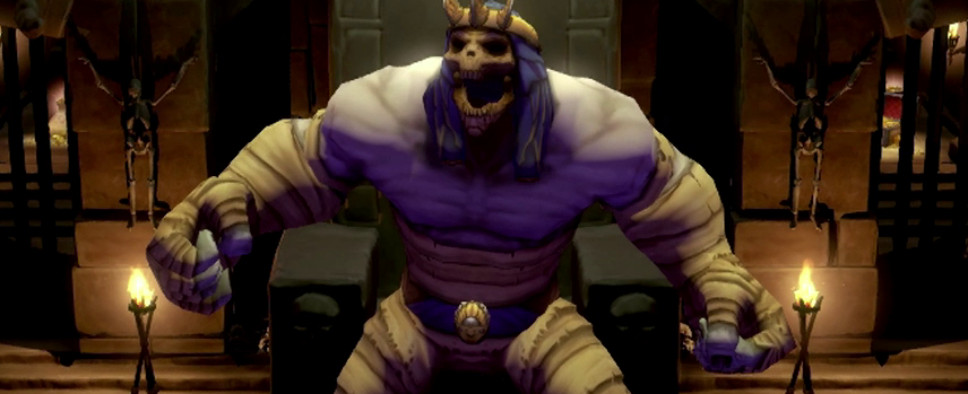 Warner Bros. has sent us a press release to announce that Arrowhead's Gauntlet reboot has been delayed by 20 days, slipping to September 23rd from its original September 3rd release date. They tried to sweeten the deal with the gameplay walkthrough trailer we posted earlier and some details on their PAX Prime showing of the game, though:
WARNER BROS. INTERACTIVE ENTERTAINMENT ANNOUNCES NEW LAUNCH DATE FOR GAUNTLET

BURBANK, Calif. (August 27, 2014) - Warner Bros. Interactive Entertainment (WBIE) announced today that the release date for Gauntlet, the fully modernized reboot of the classic dungeon crawler, has moved to September 23, 2014. The additional time was needed to fine-tune details in order to bring gamers an even more robust multiplayer experience.

Gauntlet is still set to arrive on Steam for Windows® PC and will offer full support for SteamOS and the upcoming Steam Machines in 2015. As a thank you for all fans who pre-ordered the game, WBIE has added a special in-game item as a bonus: The Spawn of Kerthull, a special Wizard's Robe made from dead imps, who are children of the greater demon, Kerthull.

PAX Prime 2014 will feature a special opportunity for an early look at the game with "The Gauntlet" -- a four-day livestream event where notable Penny Arcade personalities and other gaming / nerd celebrities will go head-to-head in a special tournament. "The Gauntlet" tourney will be held outside the Main Expo entrance in South Hall, where attendees can also get hands-on time with the game during the show. Both the tournament and participant gameplay will be streamed to the official PAX Prime Twitch channel.

Participants in "The Gauntlet" tournament include:



Jerry Holkins and Mike Krahulik, founders of Penny Arcade and the PAX Tradeshows
Bestselling fantasy author Pat Rothfuss
Hosts and Web Sensations Morgan Webb and Graham Stark
Webcomic creators Scott Kurtz, Kris Straub and Katie Rice
Nerdcore rap artist MC Frontalot
Musician-comedians Paul And Storm
Angry Joe Show's Joe Vargas
YouTube gamer Jesse Cox
GTNews' Andrea Rene
IGN's Greg Miller
Nerdist's Jessica Chobot
Electric Playground's Jose Sanchez



PAX Prime attendees and Twitch viewers can check out "The Gauntlet" tournaments at the below times:

Game Preview and Tournament Pre-Matches

Friday (August 29) - 6:30pm - 8:30pm PDT

Tournament Semifinals

Saturday (August 30) - 3:00pm - 5:00pm PDT

Tournament Semifinals

Sunday (August 31) - 6:30pm - 8:30pm PDT

Main Event - Tournament Finals

Monday (September 1) - 11:30am - 1:30pm PDT

Finally, the Gauntlet Food Truck will be making its PAX Prime debut! From August 29 to September 1, show attendees who need food badly can attack some delicious, enormous turkey legs on the corner of 9th Avenue and Pine Street. To find out when the food truck will be handing out these tasty treats, follow @playgauntlet on Twitter and the #NeedFoodBadly hashtag for the most up-to-date information.