Hits: 5857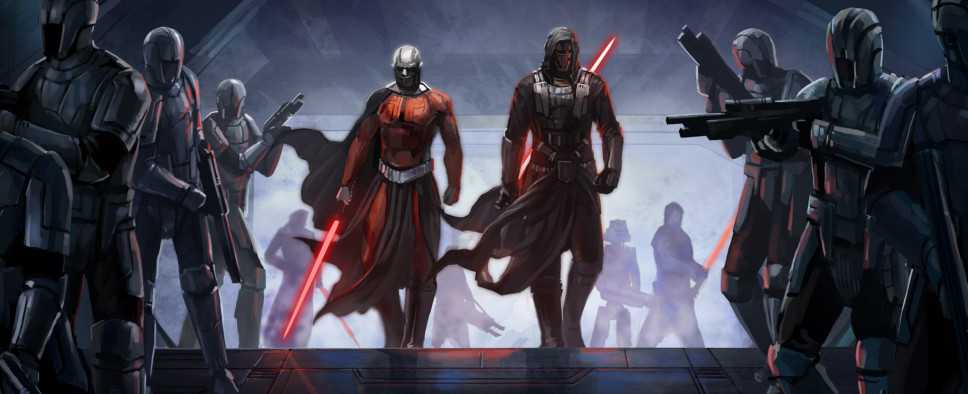 From the "never say never" camp comes this write-up on IGN that features commentary from Obsidian Entertainment's Josh Sawyer and Brandon Adler suggesting that the studio is still very much interested in developing another Star Wars: Knights of the Old Republic title if the current owners at Disney would ever consider greenlighting such a project. Hey, you never know:
"I think there are a lot of the people at the studio that would like to do Knights of the Old Republic 3," Sawyer says. "I think at that time LucasArts was really focused on what they considered to be extreme, extreme blockbusters and even though the Knights of the Old Republic series was pretty successful, it just never seemed like something that was going to happen at that time. Having said that, a lot of time has passed. I know there are a lot of people at the studio who are really interested in doing a project like that."

"It's something that comes up every three to six months," Adler added. "We bring it up and talk about it. Not anything terribly serious, but we just say '˜wouldn't it be cool if?' and just develop some ideas for what we'd do with that stuff."

Following this, we asked about whether there was anything new to report on the Star Wars RPG set between Episodes III and IV that we heard about last year. While both Sawyer and Adler stressed they hadn't heard anything and it wasn't unusual for CEO Feargus Urquhart to pursue deals on his own, they both reiterated there are a lot of Star Wars fans at Obsidian, so whether its KOTOR 3 or a new title, the Disney-owned sci-fi brand remains an intellectual property the vast majority of the studio would still love to work on.