Hits: 1359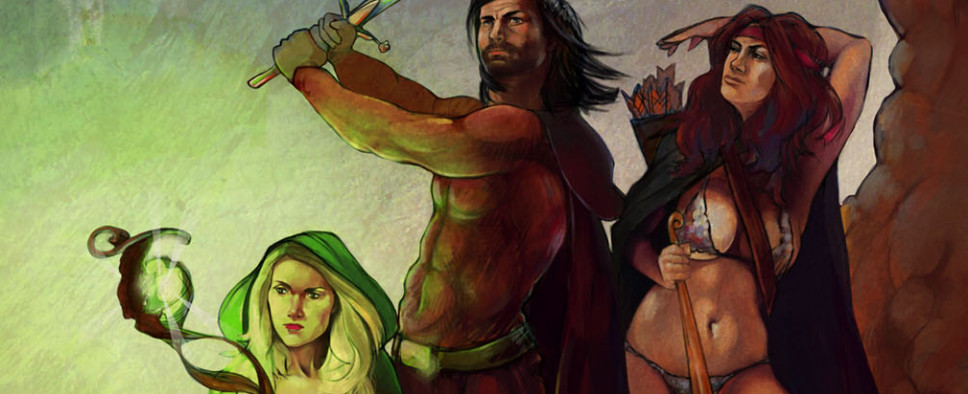 While we were treated to a handful of developer diaries for Phoenix Online Studios' adventure/RPG Quest For Infamy earlier this month, today we learn that the game has been delayed from its original June 26th release date to July 10th. I'll never balk at a game getting a bit more polish:
The release of Quest for Infamy, the Quest For glory inspired Adventure-RPG, has been moved to July 10th. So what does this mean to you, the gamer? It means Quest For Infamy will ship with an extra dose of enhancements, polish, and 20% more squashed bugs!

Then you can finally return to the glory days of role-playing and adventure with this humor-filled fantasy epic, styled in the vein of classic PC RPGs, where you play the charming villain.

Blending turn-based combat and spellcasting with puzzle solving and adventure, players can choose from three character classes, brigand , rogue, or sorcerer, each with unique storylines and adventures.

A spiritual heir to yesteryear's heroic quests, adventurers are invited to explore a world of hand-drawn wonder, as they wind their way through trap-infested dungeons, battle slavering beasts with swords or custom-made spells, and steal entire town's worth of treasure from unsuspecting townsfolk. Being bad has never felt so good!

The nostalgic throwback will be available on PC & Mac at launch on July 10th, with Linux and mobile releases to follow, on GOG.com, Steam, the Phoenix Online Store and other online retailers.

And here's a snip from the developer diary about the Rogue class:
Quest For Infamy brings an interesting question to gaming: What defines an .vil' character? Moreover, can you create a game in which the player feels like a villain while still making it a fun experience? If one crosses certain boundaries then gamers will lose all sympathy for Roehm.

The idea was to add a twist to the original adventure gaming formula, as Roehm isn't a hero by any means, but he doesn't quite fit with standard videogame definition of evil. For one thing, Roehm isn't trying to take over the world, rather, he's simply looking out for number one.

Of course the player is given a choice of how Rohem can will act and whether or not the main character can be redeemed will largely depend on how these actions play out. After all, even a rogue can use his skills for good.

Quest For Infamy was mainly inspired by Sierra's classic series, Quest For Glory, originally, the project even began as a fan-sequel to the adventure gaming classic. The title however has grown so much that it has now become its own, stand-alone entity.