Hits: 5384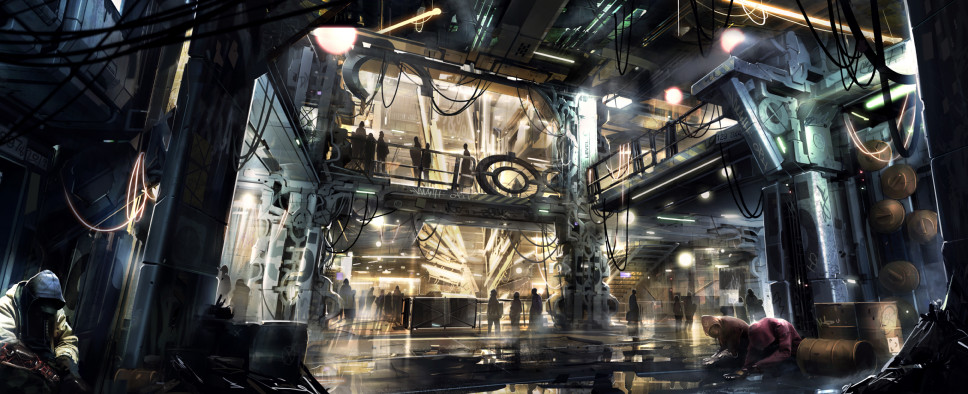 Some unconfirmed but certainly interesting details suggesting what Square Enix and Eidos Montreal have planned for the future of the Deus Ex franchise have emerged over at PlayStation Trophies. In the report, PST proclaims that some "inside sources" have told them that Deus Ex: Universe will encompass a full trilogy of titles and that promotional plans for the Adam Jensen-led follow-up Deus Ex: Mankind Divided are already being solidified:
According to one of our sources, Deus Ex: Universe was initially conceived as one huge game, but was split into a trilogy because the project was considered too ambitious.

Across these games, we're told that player decisions will be carried over in much the same manner as the Mass Effect trilogy. Indeed, the idea is to transfer even more info between installments than BioWare's celebrated sci-fi RPG series.

Our source also says that the core Deus Ex: Universe games will be coming to consoles, although Square Enix has already said that further (experiences) will be released for (other media such as tablets, smartphones, books, graphic novels, etc.)

The source adds that all of the information shared is accurate as of last year, but may be subject to change. In particular, the number of console games released under the Deus Ex: Universe banner could shift according to a variety of factors.

In addition to this, further information has emerged from a separate source who has seen promotional material for Deus Ex: Mankind Divided, a trademark for which was filed by Square Enix back in March.

We're told that the promotional material featured Deus Ex: Human Revolution star Adam Jensen and Deux Ex: The Fall protagonist Ben Saxon. Deus Ex: The Fall is a mobile (and Steam) title released last year.

Could Deus Ex: Mankind Divided be the first Deus Ex: Universe release, with Jensen and Saxon as the lead men? It's possible, although our sources would not confirm or deny.

When Deus Ex: Universe was announced, Square Enix released a piece of concept art representing a ('ghetto-city' voluntarily built in order to separate the classes.)
The report of an announcement at E3 didn't pan out, but perhaps that only means that a true announcement is imminent.