Hits: 1291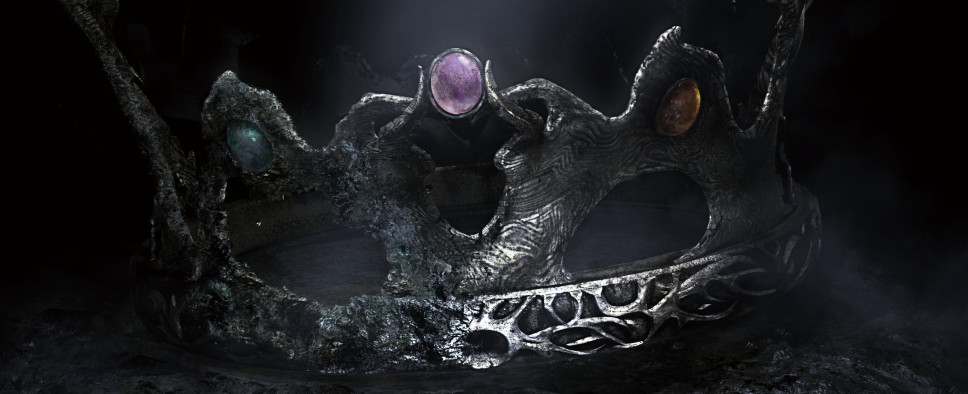 Eurogamer is the latest publication to offer some hands-on impressions for Crown of the Sunken King, Dark Souls II's first DLC pack. While the writer enjoyed the environmental puzzles and enemy design, he seems unimpressed with the performance and difficulty:
There are only a few new types of foes from what I see, but they're all winners. A mossy, tree-like undead soldier makes up the most common enemy in these parts. One on one, they're a cakewalk. But get two or more of them together and they can cause some serious damage. Some ominous clusters of egg sacs unveil themselves as living, breathing insects that won't hesitate to exhaust a cloud of toxic gas in your direction. These pesky buggers won't cause much damage, but will quickly corrode your equipment if you're not careful. Oh, and remember those annoying green statues that spit acid at you in The Gutter? Well they're back, but when I try to smash one I'm shocked to see it only chips a tiny amount of its health away. I'm even more shocked when it reveals itself as protruding from the back of a sluggish, turtle-like creature.

The elephant in the room is Crown of the Sunken King's performance. From Software has until 22nd July to iron things out the kings - sorry, kinks - but the current E3 build plays dreadfully, delivering something I would guestimate is in the neighbourhood of 15-20fps on average, while the lighting is garishly bright and grainy, giving the whole thing a slightly faded, bleached quality. The environment is also less aesthetically inspired than the series has generally been, with its rubble-heavy caves resembling a more generic version of Doors of Pharros. It's a mild disappointment from a visual standpoint, but it's only a glimpse of what's to come, so hopefully the unseen parts will provide more solid demon-slaying nourishment.