Hits: 5495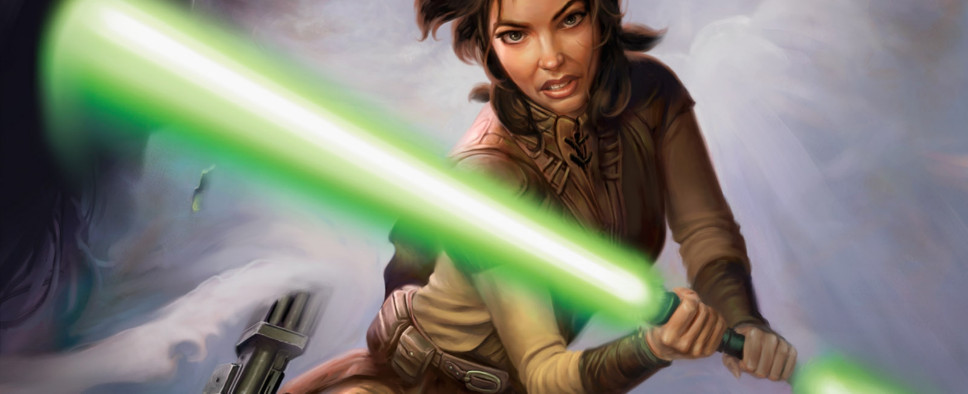 You'll have to forget about the first half dozen titles and accompanying expansion packs that BioWare developed as you read through this piece on Gamemoir that covers "five agonizing choices" we've had to make in the Dragon Age and Mass Effect series. They do at least throw in a few paragraphs that take us as far back as Star Wars: Knights of the Old Republic, but there's no mention of the non-RPGs, Baldur's Gate, Jade Empire, or Neverwinter Nights to be found:
Bastila is a female Jedi who acts as your right hand woman through most of the game. Cute, charming, and a little uptight; she's a solid, dependable character and potential love interest whose character evolves away from the strict code of the Jedi somewhat as the game goes on. At one point, she gets damseled, and when you go save her she greets you as a free woman. A free Sith woman, that is. Turns out that if you haven't corrupted her already during your evil playthrough, Darth Malak's mental torture does the trick and she has turned against the Order and you and is convinced she is beyond redemption.

Now depending on your choices, one of three things can happen. You can decide to take her out, she can decide to take you out, or you can convince her that she is redeemable. After a lengthy discussion, I chose the wrong approach, failed to convince Bastila that she still had a chance for redemption, she came at me, and I struck down a friend. I killed a valued team mate and I felt like a total failure even as I saved the universe. It was unlike anything I'd ever felt in a video game before and if BioWare hadn't already won a lifetime fan with the rest of the game, this'd have done it.