Hits: 3823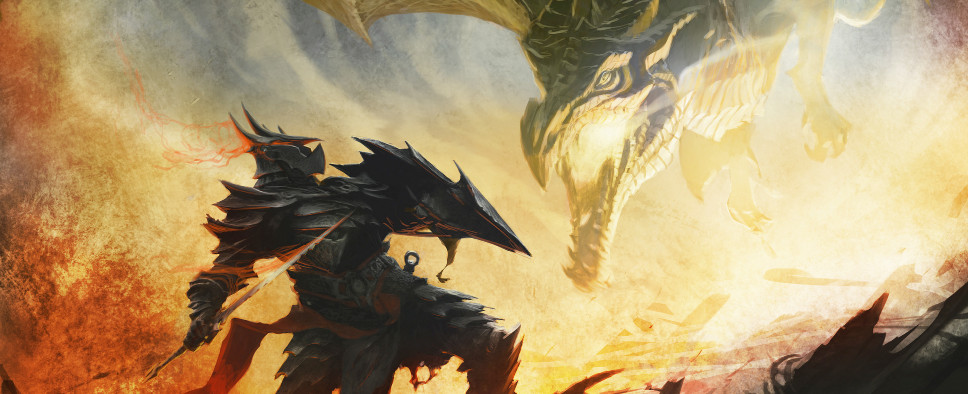 I highly doubt that any game is going to get me to cast aside Game of Thrones any time soon, but CNN has gathered some numbers and editorialized about the significant margin of sales that Bethesdsa Softworks' The Elder Scrolls series has over other fantasy properties, including George R. R. Martin's creation. Bethesda's Pete Hines shares some commentary in the article, as well:
Celebrating 20 years of adventures on the continent of Tamriel, the six releases in "The Elder Scrolls" series have given millions of players the opportunity to explore, create, and battle their way to glory.

Pete Hines, vice president of public relations and marketing for Bethesda Softworks, told CNN it is that willingness to give the player freedom that endears the game to its fans.

"You get to make your own story versus everybody else presenting you something where you are playing their story," Hines said. "I think that has continued to resonate with folks as gaming has gotten more popular."

Those "folks" add up. There were more than 20 million copies sold for just one game in the franchise -- "The Elder Scrolls V: Skyrim."

Compare that to one of the most talked about fantasy book franchises, "Game of Thrones." Random House's Bantam Books said it has sold more than 24 million copies of all five books in the series ... combined.

If sales don't impress you, how about sheer size? Tamriel is roughly 7.54 million square miles of land for players to explore, while Westeros (home to much of "Game of Thrones") is thought to be about 800,000 square miles and J.R.R. Tolkien's Middle Earth is 3 million square miles.

Wiki pages created by fans to showcase elements of "The Elder Scrolls" also dwarf the number of similar pages created for other fantasy stories. There are nearly 22,000 pages created for "The Elder Scrolls" -- more than "Lord of the Rings" (4,944), "Twilight" (984), and the Harry Potter books (11,511) combined.

When Bethesda asked for people to sign up to beta test their new multiplayer game, "The Elder Scrolls Online," 5 million people (the equivalent of the population of Norway) responded to the call. Hines said there were even attempts at bribery to get in, with one person offering their newborn child and their left arm.