Hits: 1227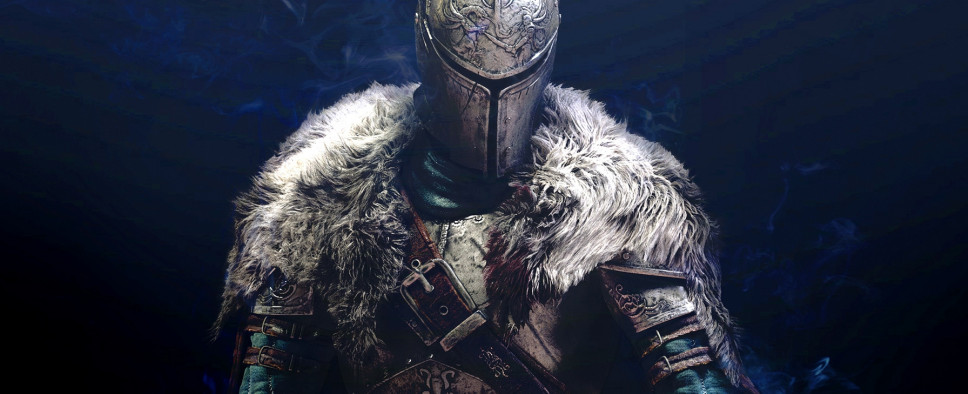 We've rounded up our first batch of reviews for From Software's action-RPG sequel Dark Souls II, which seems to garnering the same kind of accolades its predecessor did. Keep in mind, though, that reviewers had limited access to the online mode and that some of the subtler mechanical details might have been glossed over to meet the embargo date.

Eurogamer, 9/10.
Overall, Dark Souls 2 probably isn't quite the same masterpiece Dark Souls is, but then neither is anything else, and the fact it comes so close is remarkable. From Software has delivered on its goal of opening the game up a bit to more daunted players without breaking the heart of Souls, and Drangleic belongs in the same conversation as Lordran for any number of reasons - but this is still an iterative sequel, so many of the old routines and patterns of discovery inevitably sparkle a little less the second time around.

Only a little, though, and when the worst you can say is that a game is only nearly as good as Dark Souls, that's still a pretty strong recommendation.

GameInformer, 9.75/10.
Dark Souls II respects you enough to assume you can figure things out, despite having perhaps lost some of these sensibilities by playing other titles that walk you through on tether from start to finish. As a result, the rewards and achievements are that much more satisfying. It's only March, but Dark Souls II stands tall as a potential game of the year.

USGamer, 5/5.
Dark Souls II provides the best of both worlds: an admirable sequel for series veterans, and a perfect jumping-on point for gamers who've shied away from From Software's RPG brand until now. And if you're afraid of the series' tough-as-nails reputation, From has made sinking into Souls addiction a much more effortless process. You just have to let Dark Souls II break you first.

AusGamers, 9.6/10.
Dark Souls 2 isn't for everyone, or even every moment. It's a (sit forward) game that demands you be mentally present and adaptable. But for those who like to earn their victories -- really earn them -- this is a game in which winning means something more than (I went through the motions and witnessed the end). If you do seek misery then on release, when the community is scrambling to uncover the mysteries of Drangleic lore, will be the most exciting time to play. Good luck -- and don't you dare go Hollow.

Destructoid, 9/10.
Rest assured if you liked Dark and Demon's you will like Dark Souls II. I was skeptical at first given the proposed changes, but ultimately I had an enjoyable time as I was aimlessly exploring its world and dying over and over to its bosses. Although the loss of Miyazaki stings a bit (particularly in the boss design department), I think this new team did an excellent job without him, and I'd love to see yet another Souls entry as soon as possible.

Prepare to die, my friends.

IGN, 9.0/10.
Dark Souls II is a smart, massive, and incredibly rewarding sequel. It's crammed with deep systems, tense encounters, and enough clever multiplayer and New Game Plus elements to make me want to restart the second I saw the end credits. Not all of the tweaks and additions worked out for the best, but with such great enemies and levels to fight and explore, Dark Souls II made 60 hours of pain and agony so much fun they flew by in a heartbeat.

Polygon, 9/10.
But you know what? I did survive, and damn it, I'm proud of that. The Souls games have rarely been about fun, but Dark Souls 2's smart tweaks and concessions brought out positive emotions even amidst the pain and exhaustion. It's still a stressful experience, but it's easier than ever to recognize the brilliance in those moments of triumph that make it more than worth the struggle.

GameSpot, 9/10.
Dark Souls II is loaded with secrets and surprises, and even though I have finished the game once, there are so many elements I am still uncovering. I may not have yet unveiled all there is to know about this beastly game, even after 80 hours of play, but I do know this: I will be adventuring through Drangleic for many months to come, sure to be haunted nightly by the disturbing gazes of the faceless titans that tenderize my flesh with their two-ton hammers.

GamesRadar, 4.5/5.
A fantastic sequel that lives up to its namesake, Dark Souls 2 is an action RPG that's challenging and rewarding in equal measure.

Official Xbox Magazine, 8.0/10.
A true sequel, Dark Souls II has some new ideas, but hews closely to its predecessor's template. Game mechanics are improved in nearly every way, but it struggles to separate teasingly vague from painfully obtuse.

Kotaku; "Yes".
After it was announced, many people including me wondered and hoped that Dark Souls II would still be Dark Souls. On a some level, it is. The 'soul' of Dark Souls, that cruel yet fair sense of respect, is still there in all its unadulterated glory. But on another level, Dark Souls II is something much more a game that carefully considers its lineage at every turn, makes significant and complex departures from the formula when it needs to and expands its scope.

EGM, 8.5/10.
And yet, as good as Dark Souls II is and as much as I came to appreciate the blend of Dark Souls and Demon's Souls I didn't like it as much as its precursor. Its characters and narrative are strong, but not as strong as the brilliance of what came before. Drangleic is a joy to explore, but Lordran still sits superior in terms of design and atmosphere. In my early hours with the game, feelings like those had me thinking Dark Souls II would end up a disappointment on multiple levels. Now, so many hours, deaths, levels, and slain bosses later, I've been able to shed much of the personal bias I initially held against it. While it isn't everything that I'd like it to be and I continue to question some of the design decisions From made a not-quite-what-I-wanted Dark Souls II still sits on a level prominently above most other games.

The Escapist, 4.5/5.
A few of the first couple bosses could stand to be a bit more interesting, but these are ultimately just nitpicks. What could very well have felt like little more than a new New Game+ for Dark Souls manages craft another experience I'll happily sink hours and hours into.

PlayStation LifeStyle, 8.5/10.
Ultimately, this has been the most difficult review of my career. Not because it was a difficult game, not because I wasn't able to complete it before having to review it, but because it is the only game that is beautiful because of its ability to piss me off. Almost every subtle issue I can take with it has a reasoning behind it. Every change I could want seems to only go against its devil-may-care construct. It is a world of subtle truths that seemingly removes the designer's guiding hand, leaving a world that is not only cold and unforgiving, but one that is rewarding in its most pure form. It is a magical recipe of pain and frustration that seeks to make you a better player by the end, simply breaking you down step by step, until you feel like you have personally leveled up more than your digital avatar, and that is something not a lot of games can do.

Hardcore Gamer, 4.5/5.
Dark Souls II isn't for everybody. It's one of the most if not the most hardcore action games to ever come from a major publisher. Players will die a lot as they come to realize that this is a punishing is a test of resilience. Those who can brave the challenge, however, will be richly rewarded with one of the most gratifying experiences in gaming and a true sense of accomplishment. It doesn't hold hands and stops players from flying too close to the sun by constantly clipping their wings. From Software should be applauded for not giving into pressure to make the series more accessible, instead going the opposite direction by producing the most devilish entry yet. With impressive visuals, smartly-designed dungeons and the most complete experience to date, Dark Souls II is a stunning accomplishment and one of the purest experiences in the medium.

GameRevolution, 4.5/5.
Though somewhat safe and predictable, Dark Souls II is more refined and somehow more challenging than its predecessor. This is especially so in New Game+ where enemies dish out more damage and you dish out less, albeit with the promise of new items and a better ending. Dark Souls II takes its license for nostalgically old-school difficulty and, whether you're prepared to die or not, will smite you many times over and smile at every cuss word you fling in its direction. Don't worry, you'll learn to love it.

Finally, GameTrailers has a scoreless video review for the single player portion of the game, with some glowing commentary to accompany the slightly spoiler-y gameplay footage.