Hits: 1057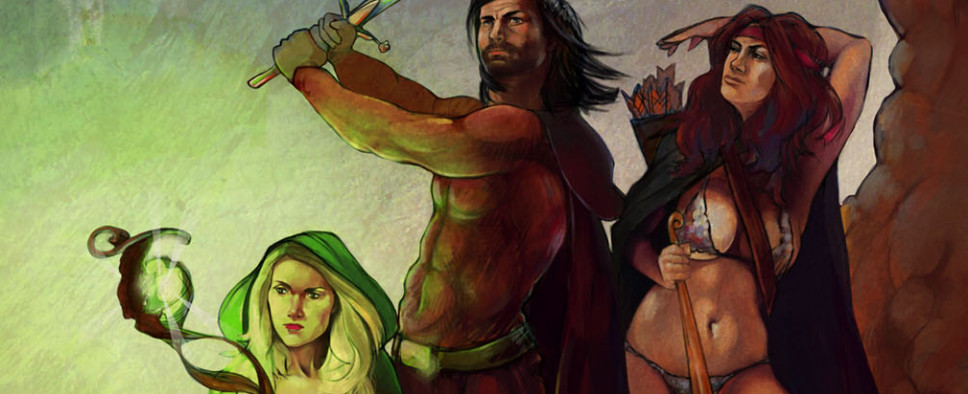 The Quest For Glory-inspired and originally crowd-funded adventure/RPG Quest For Infamy will have a publisher after all, as revealed in the latest update to the game's Kickstarter campaign page. The silver lining here (pun intended) is that the publisher will be Phoenix Online Publishing, a newly formed publishing arm of the development team who worked on the unofficial fan sequel to King's Quest called The Silver Lining. Onward to a publishing announcement trailer:




And a bit from the announcement itself:
We are proud to announce that we have partnered up with Phoenix Online, who have begun their venture into publishing by unearthing Phoenix Online Publishing! For those who don't know Phoenix Online are the company behind the paranormal investigation series, Cognition and the unofficial fan sequel to King's Quest, The Silver Lining. Last weeks launch marked a new step for the company who will be publishing three other titles to help bring games featuring rich storytelling and atmosphere to market. We are proud to play a part in all this, and to be partners with an independent publishing group who is helping us with marketing, promotion and distribution of our game.

The other titles to be published by Phoenix Publishing include a number of crowdfunded adventure games with the likes of Jane Jensen's Moebius: Empire Rising, The Last Door and Lost Civilization. You can find out more here!

So what does this mean for Quest for Infamy? Well, the game won't be changing nor will this affect our current Kickstarter campaign for the QFI Companion. It's full steam ahead with the addition of fantastic promotional support from a hard working company that is dedicated to promoting and support indie developers. Right now, QFI is scheduled for a Q2 2014 release, but we should have the final release date available soon. You'll hear from us first!