Hits: 606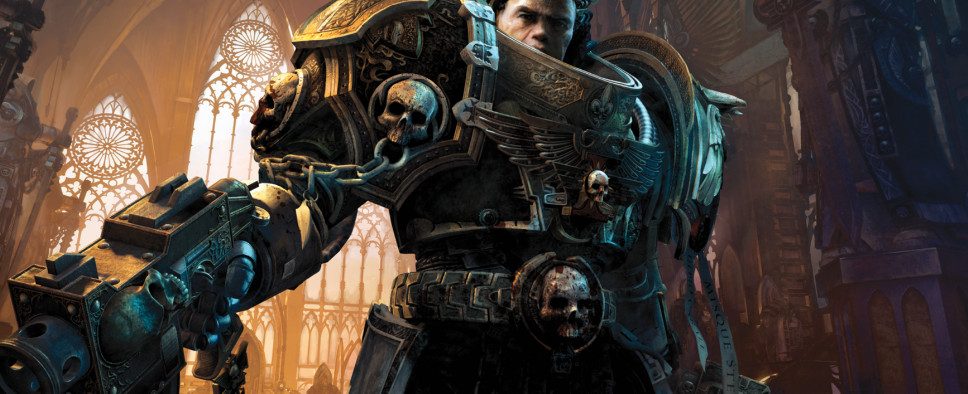 The major 2.0 update for NeocoreGames' sci-fi action-RPG Warhammer 40,000: Inquisitor - Martyr is set to go live on May 28, 2019. But if a complete overhaul of many of the game's systems doesn't seem exciting enough for you, you can now also look forward to Warhammer 40,000: Inquisitor - Prophecy, a standalone expansion for the game that will be accompanying the update.

The expansion will be priced at $24.99 and will offer a brand new campaign, a new playable summoning-focused class, new enemies, environments, and mechanics. Here's a quick overview:
We are pleased to announce WARHAMMER 40,000: INQUISITOR – PROPHECY, a stand-alone expansion pack for Warhammer 40,000: Inquisitor – Martyr. It is a brand new action-RPG experience in the Warhammer 40,000 universe, and although Inquisitor – Martyr is not required to play, the story is designed to fit both for new and for returning players.

KEY FEATURES

New Class: Play as a Tech-Adept Inquisitor. Summon and enhance units to help defeat enemies and complete investigations. This new summoner class comes with new unique abilities and mechanics, a unique skill-tree and various new melee and ranged builds.

New Campaign: The story of Inquisitor – Martyr continues in three new chapters, with one chapter solely focusing on the Tech-Adept, as its story slowly ties into the main plot.

New Environments: Players can discover huge monasteries, hazardous factories, unforgiving deserts and ruthless worlds engulfed by lava and volcanoes.

New Enemy Races: Inquisitor – Prophecy adds the Eldar and the Tyranids as new enemy races.

New Gameplay Mechanics: Inquisitor – Prophecy will be based on Inquisitor - Martyr's 2.0 update, bringing the base game's new level cap, redesigned loot-system and leveling, its new end-game, the co-op campaign mode, new items and a much faster, ARPG-focused gameplay to the stand-alone expansion as well.

Warhammer 40,000: Inquisitor – Prophecy will be available on PC on May 28 for $24.99, while those who already own a copy of Inquisitor – Martyr receive -30% off of their purchase for a limited time.

Prophecy is scheduled to release together with Patch 2.0 which is a separate, free content update for Martyr.
And here, you can find a detailed Prophecy FAQ.