Hits: 656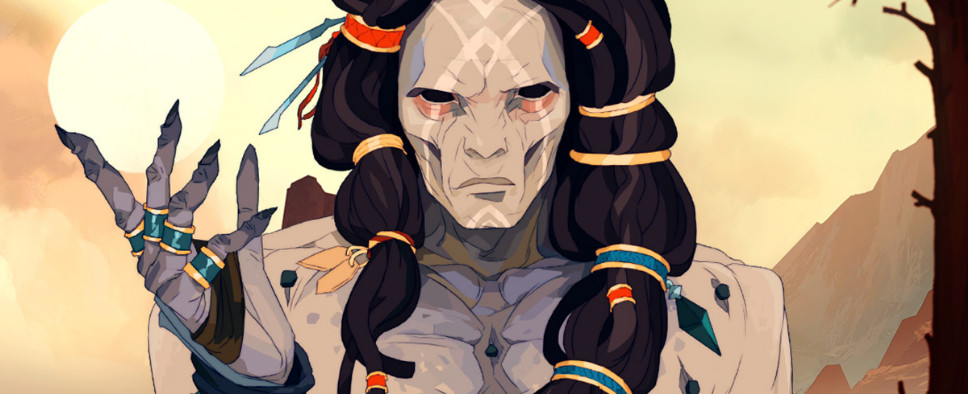 AurumDust Studio's narrative-driven RPG Ash of Gods: Redemption will be getting a Spanish localization in a few weeks, and after that, sometime in Q2, 2019, the game will be making its way to PlayStation 4, Xbox One, and Nintendo Switch. The same Kickstarter update that tells us that, also shows off Ash of Gods: Tactics, an upcoming Ash of Gods prequel for iOS and Android devices that will let the developers familiarize themselves with mobile games and eventually port the main Ash of Gods game there.

Check out this trailer for Tactics:
And here are some additional details:
Hey, folks! We haven't posted anything this year, so I reckon it is time to tell you what we are up to at the moment and make a few announcements.

SPANISH LOCALIZATION

As you may know, a lot of players asked us for Spanish localization but unfortunately there were a lot of troubles with it. Anyways, I am happy to inform that Spanish is finally almost ready, we are integrating in to the game at the moment and it will be released approximately in 2-4 weeks among with a few nasty bug fixes.

We will also publish another update for English localization.

PS4, XBOX, SWITCH RELEASE

As you also may know, we were going to release Ash of Gods on consoles from the very beginning. And that's finally happening. Everything is already set, and we are going to start final QA in the middle of March.

Approximately, all console versions will become available on PS4, XBOX and Switch in the end of Q2 2019.

ASH OF GODS ON MOBILE

We are also going to port Ash of Gods: Redemption to mobile devices (iOS / Android) as it was promised during our Kickstarter campaign but due to the lack of experience in developing mobile games and considering it will be rather difficult to transfer such a big game to small screens with the very first attempt we decided to create Ash of Gods: Tactics first to learn some basics.

ASH OF GODS: TACTICS

Well, if you were wondering about screenshots in this article, it is time to tell you that this is a brand new Ash of Gods' game, the one I mentioned above, Ash of Gods: Tactics:

[...]

The idea was simple. We decided to create a small exclusive mobile title using some assets from the original project to learn more about developing mobile games. This knowledge is necessary because we'd like to transfer Ash of Gods: Redemption to mobile devices as good as it possible.

Tactics is a small prequel to Redemption with completely different gameplay, based on cards. We wanted to adapt the new project for mobiles, that's why its combat is pretty simple (though, the game is probably semi-hardcore) and battles take 5 minutes tops.

What do you need to do? You have two decks of cards: characters' deck and a deck with spells and items. Every turn you can use one card from each deck. Basically, you choose a character and place him on any of three lanes you have, then use an item or a spell on him or any other characters presented on the battlefield. Your turn ends and characters make their moves based on their stats. Your goal is to defeat your opponent's hero reducing his health to zero.

At the moment we are in closed alpha testing but planning to release the game in a few months, its technical launch is planned in April. When it is released, we are going to port AoG: Redemption to mobile devices as it was promised.

Feel free to ask any questions and, of course, let us know what you think. Thanks a lot for your support.