Hits: 867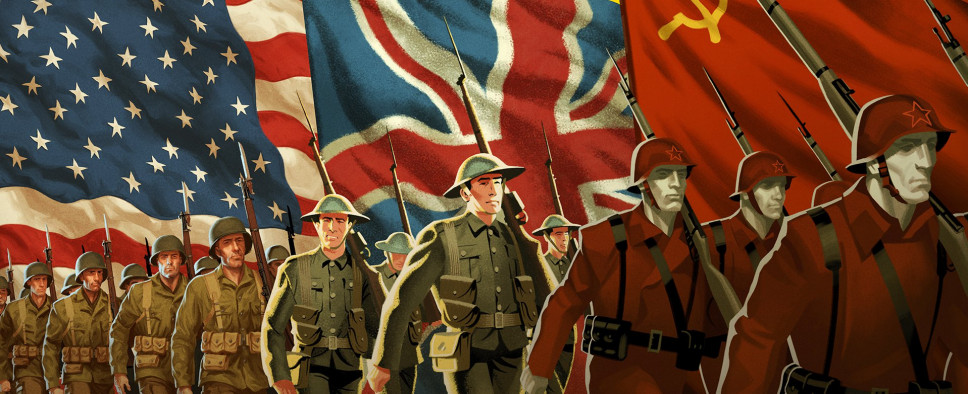 The developers over at Beamdog have announced their next project – Axis & Allies Online, a digital adaptation of Larry Harris' classic World War II-themed board game. The game should be launching into Steam Early Access soon, and already you can check out its official website and watch this announcement trailer:
Here's what you can expect from Axis & Allies Online:
We're thrilled to announce our latest project Axis & Allies Online!

Axis & Allies Online is an official adaptation of Axis & Allies 1942, Second Edition: a tabletop classic beloved by history buffs and strategy gamers around the globe!

"Growing up, I had two favourite games, Dungeons & Dragons and Axis & Allies. As a long-time Axis & Allies player, I'm excited to be able to recreate this classic game for other avid fans— and for new online audiences. Axis & Allies Online captures the tactics and friendly rivalry of the board game with a few key differences: there's no setup or cleanup, and you can't flip the table when you're losing." ~ Beamdog CEO Trent Oster

The year is 1942 and the world is at war! Axis & Allies Online is a race for victory as the United Kingdom, Soviet Union, United States, Germany, and Japan vie for world domination in this official adaptation of the classic board game!

Battle in single or multiplayer modes
Play with allies and enemies across the world
Hotseat play for 2 to 5 players
Challenge yourself against AI
Start with learn-to-play tutorials
Keep informed with interactive game guides and war diaries

Axis & Allies Online will be coming soon to Steam Early Access.