Hits: 1055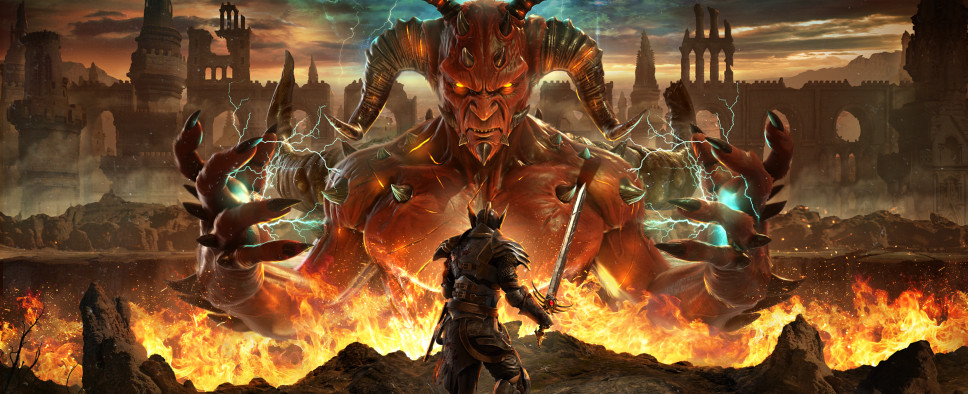 We haven't really been following the development of Gamera Interactive's Baldur's Gate and Dark Souls-inspired isometric RPG Alaloth: Champions of the Four Kingdoms after its initial announcement back in 2017. But now that the game is nearing its 2019 release and has a proper Steam page, we probably should see how this curious combination of sub-genres is shaping up.

Let's start with a fresh teaser trailer:
And then, let's check out this meaty preview article over at Xbox Wire. An excerpt:
It's been a while since our last post on Xbox Wire. Last time we were here, it was to announce the release of Unit 4, our first award-winning Xbox One title. Two years (and a bunch of games) later we are back in action to share with you that our flagship project, Alaloth – Champions of The Four Kingdoms, is on its way to Xbox One in 2019. Alaloth – Champions of The Four Kingdoms is an RPG set in a vibrant fantasy world and we love to pitch the game as the very first isometric souls-like game currently in development. We are trying to stay between classic and modern action RPG, offering a fast-paced gameplay and a deep narrative, in a gritty, dark, mature environment filled with blood and magic!

When it is about visuals, you can easily think about games from the '90s (Infinity Engine anyone?): isometric view, gorgeous hand-painted, pre-rendered environments and so on. But when it is about combat, everything changes because there is no tactical pause: you must be good with your gamepad to kill your enemies. That's the meaning of "in-between classic and modern." You'll have the chance to plan your strategy of course, but you can do it only in safe areas such as taverns or around a bonfire, with the help of 12 unique companions from 4 different kingdoms, banding together (or not) to prevent the return of Alaloth, the bad boy challenging the gods and willing to wipe out the world.

[...]

We have tons of quests, both random generated and hand-tailored, a huge game map where you can move wherever you want, and 40+ houses and clans to fight for, with the chance to start your own legacy with your own banner and motto once you've completed the game. The idea is to give you the chance of playing the game as you want. Willing to play Alaloth as an old-school RPG? Deep lore, unique characters, and stories await. Willing to play Alaloth as a pure action? An army of monsters, deadly creatures, and a world full of dangers could hide the artifact you need to be the champion of all champions — and only one can enter The Fifth Kingdom where true evil lies — collecting 4 pieces of an artifact, all over the kingdom.