Hits: 1132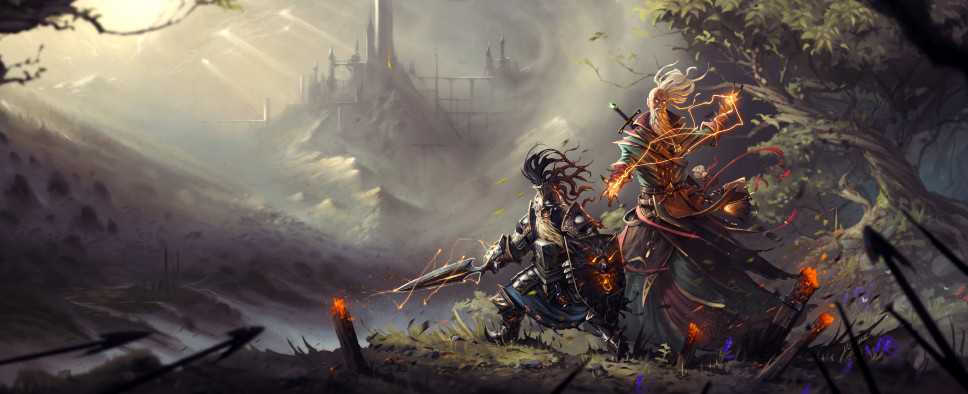 The recently announced Prison of Shadows Game Master Mode campaign for Larian Studios' Divinity: Original Sin II is now live, introducing a bit of The Dark Eye role-playing flavor to Larian's turn-based cRPG. This Steam announcement offers some context for the campaign and provides detailed instructions on how to set it up, so be sure to check it out if you're interested in playing. Or you can just watch a number of Larian developers play the campaign on Twitch:
Some additional details:
Larian Studios has joined forces with Ulisses Spiele, creators of the hugely successful The Dark Eye tabletop RPG, to bring Divinity players into a new world of magic and mystery. Written and designed by Ulisses, with cooperation from Larian developers, the "Prison of Shadows" Game Master campaign is a brand new adventure suitable for The Dark Eye newcomers and veterans alike, designed for a Game Master and 2-4 players.

*Context*

The year is 1040 after the Fall of Bosparan (1040 FB). After the desperate battle to save the Middenrealm city of Perricum from the Demon Master Borborad, a mysterious ship is washed ashore the Sea of Pearls, corrupting the air and the surrounding waters. The ensuing revelation will send players on a quest to visit a dark, forgotten dungeon at the heart of the mountains...

*How to get this campaign:*

- The campaign is automatically added to the GM Campaigns folder located in \Documents\Larian Studios\Divinity Original Sin 2 Definitive Edition. It will be present in two versions: English and German.
- The accompanying module guide, available here, contains all the information you need to play. Note that it should only be consulted by your Game Master since it unveils the full story - and therefore contains spoilers!
- If you wish to play by the official TDE rules, you can use the free TDE Quick-start Rules here.

*How to play it:*

- Start Divinity: Original Sin 2 - Definitive Edition. Prison of Shadows is already present in your list of available campaigns.
- If you're the GM: from the Game Master menu, you can choose to Prepare the campaign if you want to get acquainted with it, or choose to Play it if you're ready for other players to join you. Once the lobby has been created, use the Connectivity Menu to set filters on who can join your game, or get a Direct Connection address.
- If you're a player: press Play and wait until the Prison of Shadows game from your GM appears in the server browser. Use the Filter Options to refine the search, or use the Direct Connect option to connect to your GM's game directly.
- You can find a short introductory video to Game Master Mode here.