Hits: 1819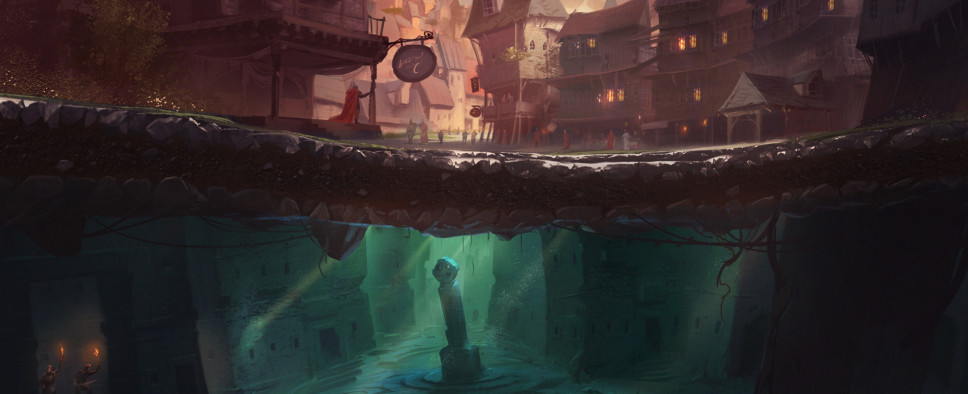 InXile's first-person dungeon crawler The Bard's Tale IV: Barrows Deep launched yesterday to less than stellar user reception thanks to some technical issues and backer key confusion. However, if you're interested in what the people who already played through the game have to say about it, we've rounded up a few early reviews. Here they are:

MMORPG.com 8.8/10:
This is your grandpappy's old-school RPG, but it is made for the modern day. It's made for RPG lovers of all types, ages, and experience. Bard's Tale 4 follows squarely in the footsteps of giants without missing a beat. It has taken all those classic features and brought them into modern game play. It feels both fresh and true to its roots, at the same time. I highly recommend this to veterans and newcomers to the series alike
GameGrin 8.5/10:
In the end, The Bard's Tale IV: Barrows Deep is trying to balance being a sequel to arguably one of gaming's most hardcore RPG series whilst keeping the essence of those games intact and bringing it to a new audience. It's love for the prior games is clear whilst playing and in its own right is a fantastic modernisation of the genre that is easy to recommend beyond nostalgia for the past.
DarkStation 4/5:
If you're expecting The Bard's Tale IV to be an action-RPG on par with some recent blockbusters, you may be disappointed. This is not a cinematic experience with bleeding edge graphics and breathless action and combat. However, if you approach the game as a super-enhanced, classic dungeon crawler that both fits into the legacy and moves the needle on a well-respected, beloved franchise, then you will be pleased by its story, puzzles, nuanced combat, excellent music and varied environments. With its return to Skara Brae, Kylearan's Tower and other familiar locations, The Bard's Tale IV serves as both a sequel and an introduction to some of dungeon crawling's iconic landmarks and its intact sense of humor reminds us that not every adventure needs to be deadly serious.
VentureBeat In Progress:
The Bard's Tale IV: Barrows Deep delivers on the faith its Kickstarter backers put into the project. It weaves combat, exploration, music, and puzzles into a game that stands out in a crowded market. It's unlike any other RPG, and with other old-school RPGs finding success these days — Pillars of Eternity, Octopath Traveler, and Dragon Quest XI — I hope InXile is able to come back to this fantastical world, just like it's doing with Wasteland.

InXile's approach to music and puzzle design make The Bard's Tale IV a standout RPG. At times feeling Myst-esque, the puzzles are some of the most challenging and satisfying in today's market. Their only flaw is pacing — sometimes, you don't get a chance to take a second to appreciate your cleverness for solving a tough one. Music matters, and the designers weave it into your exploration, puzzles, and combat. In some ways, music is The Bard's Tale, as it should be.

I look forward to cracking open a beer and taking a drink every time my bard does as I finish this unique game from InXile Entertainment.
Having played through the game's opening sections myself, most of the issues I have with it at this point are of the technical variety, but according to this Steam announcement, those will be ironed out in the coming days. Here's an overview, but the link above has the currently planned patch notes as well:
Hello everyone!

First of all, thank you for your patience and for your ongoing support. We are here to update you on the short-term road map for The Bard's Tale IV so you can get a sense of what's coming. We had a few more problems during yesterday's release then we had hoped for, and we apologize for the inconvenience. We will try hard to solve all of your issues as fast as we can.

One of the biggest concerns has been the delay in delivering the final keys of the game. Both our partners Crowdox and Xsolla faced a situation where these were not distributed as planned and it took them some time to sort it out. Our partners have assured us that all remaining issues should be resolved by today.

We are also aware that some people are experiencing problems with dropping framerates, missing widescreen support, FOV sliders, or unusual high loading times between certain areas. In addition, a small amount of people are encountering a black screen on load. Thank you for all the feedback you have been provided so far, and we want to make sure you see what we are doing with it. Please take a look at our patch notes below for detailed information.

We are working around the clock to solve these issues as soon as possible. Also, we would like to ask you to let us know if there are any other issues that influence your personal gaming experience in a negative way. We have spent a lot of love, time and effort into the development of The Bard's Tale IV: Barrows Deep, and there is no bigger reward for us than if you are enjoying it.

The team at inXile