Hits: 1327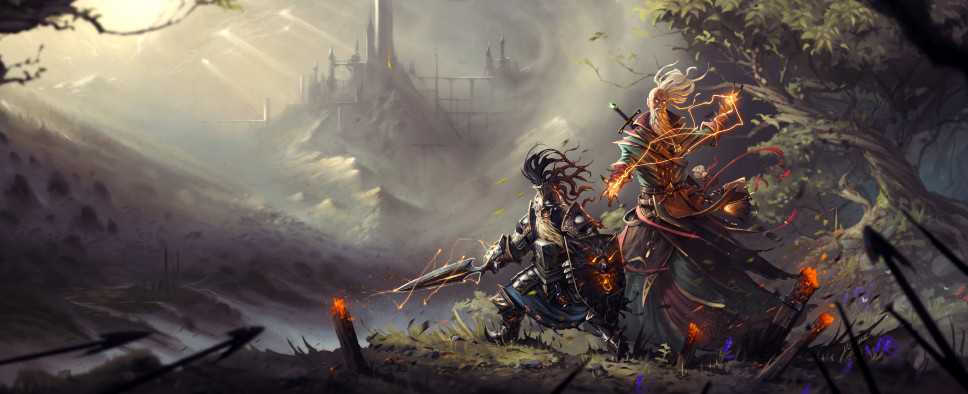 Back in April, Larian Studios announced that their hit RPG Divinity: Original Sin II will be making its way to the current gen consoles in August. At the same time, we were promised plenty of general improvements and tweaks, which we now know will come in the form of the Divinity: Original Sin II - Definitive Edition.

Merits of putting such similarly-sounding words as divinity and definitive in the same title aside, the PC release of the Definitive Edition will coincide with the game's console debut, and will be preceded by a few months of Xbox Game Preview that will kick off on May 16, 2018, and will allow the developers to further polish the ultimate Divinity experience. And in order to simplify user feedback, the folks at Larian have come up with a rather novel idea. They call it Feedback Billy and you can see it in action in this video that also features a Definitive Edition trailer:
And now, a press release with some additional details:
14th May, 2018 – Richmond, UK: BANDAI NAMCO Entertainment announce today that Xbox One players will enjoy a unique experience with DIVINITY®: ORIGINAL SIN 2 – DEFINITIVE EDITION, the multi award-winning single-player and cooperative multiplayer fantasy RPG. Starting 16th May, Xbox Game Preview will give players instant access to the game's first three hours for free. Players can unlock the entire first act (around 20 hours of adventuring) by pre-ordering the game and can continue their journeys upon full release in August.

Xbox players will explore a world of near-limitless possibilities. Gather your party, master the elements and forge friendships and rivalries on your quest to ascend to divinity.

"We've done a lot work since launch to make DIVINITY®: ORIGINAL SIN 2 even better, and Xbox Game Preview will let us discover how we can improve it even further. Our hope is that with the feedback we'll collect, D:OS 2 - Definitive Edition will become one of the best RPG experiences available across the platforms. The changes and additions in the Definitive Edition are about 45 pages long, and all owners of Divinity: Original Sin will also benefit from these" (Swen Vincke, Founder of Larian Studios).

Watch this month's Xbox Inside - 17th May, 23:30PM (BST) to find out more info about D:OS2 – Definitive Edition Xbox Game preview!