Hits: 1524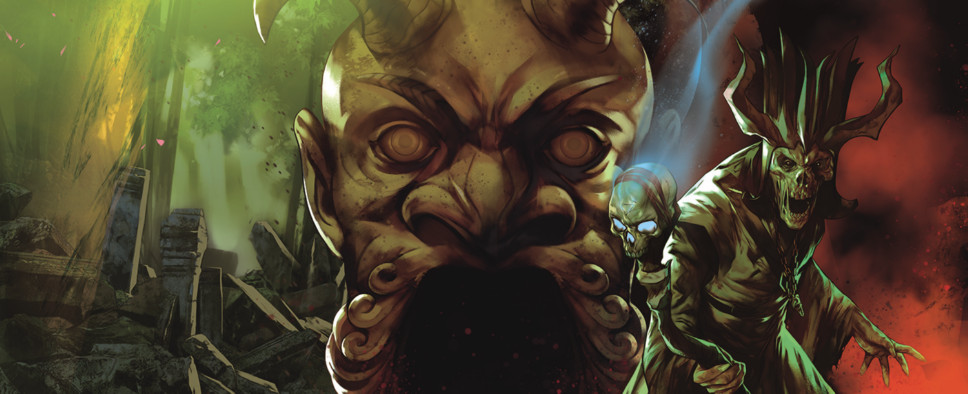 The Tomb of Annihilation storyline continues in Perfect World and Cryptic Studios' action-packed MMO Neverwinter with the upcoming Lost City of Omu expansion that will have the players fight the wicked lich Acererak and an undead T-Rex in an attempt to break the Death Curse that has befallen Faerûn. Lost City of Omu will also introduce a new endgame trial, new adventure zones, a number of gameplay improvements, and plenty of snake-like yuan-ti enemies.

You can see some of the new stuff in this trailer:
And read a bit about the expansion in this press release:
REDWOOD CITY, Calif. – January 11, 2018 – Today, Perfect World Entertainment Inc., a leading publisher of free-to-play MMORPGs, and Cryptic Studios announced the Lost City of Omu update arrives in Neverwinter PC on February 27 and releases later to Xbox One and PlayStation®4. The latest expansion to the free-to-play MMORPG set in the Forgotten Realms continues the Tomb of Annihilation storyline, where adventurers must face off against the wicked lich, Acererak. This free expansion features new adventure zones, a new endgame trial, an expanded Tomb of Annihilation campaign, gameplay adjustments and much more.

There is more to the Tomb of Annihilation and the death curse gripping Faerûn, and adventurers must seek answers in the Lost City of Omu. A mysterious new zone filled with crumbling temple ruins and a labyrinth of underground tunnels offers new monsters to hunt, treasures to uncover, repeatable adventures and Heroic Encounters featuring the dreaded Tyrant, an undead T-Rex with unique attacks. Continuing their campaign against the evil lich, adventurers will delve into a lair infested with yuan-ti, where they must beat the odds and unearth secrets of the Trickster Gods to overcome Acererak and the death curse.

Lost City of Omu also delivers a wealth of improvements to the Neverwinter experience for players at all levels, including adjustments to class powers, removal of the 60-70 leveling curve for smoother player progression and a deeper Tomb of Annihilation campaign. Plus the update includes a new endgame trial where players will face-off against the horrors of Acererak - including the lich himself - and other gameplay updates. Additional information about Lost City of Omu can be found at http://www.arcgames.com/en/games/neverwinter in the coming weeks.

Neverwinter is a free-to-play action MMORPG that features fast-paced combat and epic dungeons. Players explore the vast city of Neverwinter and its nearby lands, learning the vivid history of the Forgotten Realms while battling its many enemies. Neverwinter is available on PC and is free to play digitally on Xbox One (with Xbox Live Gold) and PlayStation®4 (PlayStation®Plus not required).