Hits: 839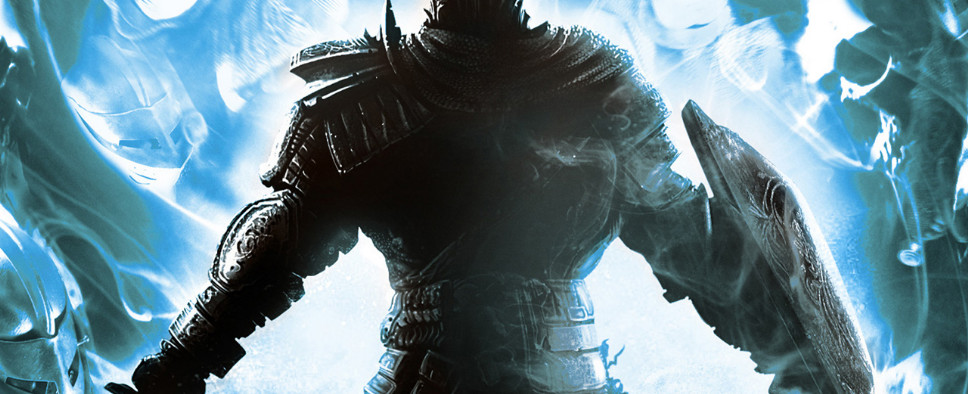 Are you a fan of dodging, rolling, using souls as currency, and running around a decaying fantasy land with an unrealistically large sword while simple skeletons kill you like it's their job? Well, if that's the case, come May 25, 2018, you'll be able to do all this in upscaled 4K resolution with 60 FPS on PC, PlayStation 4, and Xbox One, or in 1080p with 30 FPS on the Nintendo Switch when the Remastered version of From Software's magnum opus Dark Souls gets released.

To get us all in the mood for some upscaled and fancy-looking Dark Souls, the game's publisher Bandai Namco released this short but cool trailer:
And here's a press release that, among other things, promises improved online functionality:
Richmond, LONDON – 11th January, 2018 – BANDAI NAMCO Entertainment Europe invites players back to the treacherous land of Lordran with DARK SOULS : REMASTERED, available on 25th May, 2018 for the Nintendo Switch, PlayStation 4 computer entertainment system, Xbox One, and PC. Re-experience the genre-defining title that kicked off a worldwide gaming phenomena in stunning high-definition detail. DARK SOULS: REMASTERED marks the DARK SOULS series debut on a Nintendo platform, and for the first time ever can be played on the go with the unique capabilities of the Nintendo Switch console.

Developed by FromSoftware Inc., DARK SOULS: REMASTERED allows players to explore the twisted ancient land of Lordran in the first title of the critically acclaimed action role-playing series like never before. Experience the rich world of DARK SOULS in upscaled 4K resolution with 60FPS when playing on a PlayStation 4 Pro system, Xbox One X, and PC. Also, 1080p resolution with 30FPS is available when playing the game on Nintendo Switch with its TV mode. From their first timid steps to absolute mastery, players will build their characters by strategically adapting to daunting foes, exploring haunting locations, and amassing a large collection of weapons, armour and magic spells to utilise for a truly unique playstyle.

Hidden in the world of DARK SOULS: REMASTERED are nine online covenants to uncover that will motivate your online interactions. Collaboration or confrontation, support or betrayal – which allegiance will you choose? Up to six players can join together online to help, or hurt, each other throughout their quest.

DARK SOULS: REMASTERED will be available on 25th May, 2018 for the Nintendo Switch, PlayStation 4 system, Xbox One and PC.