Hits: 1192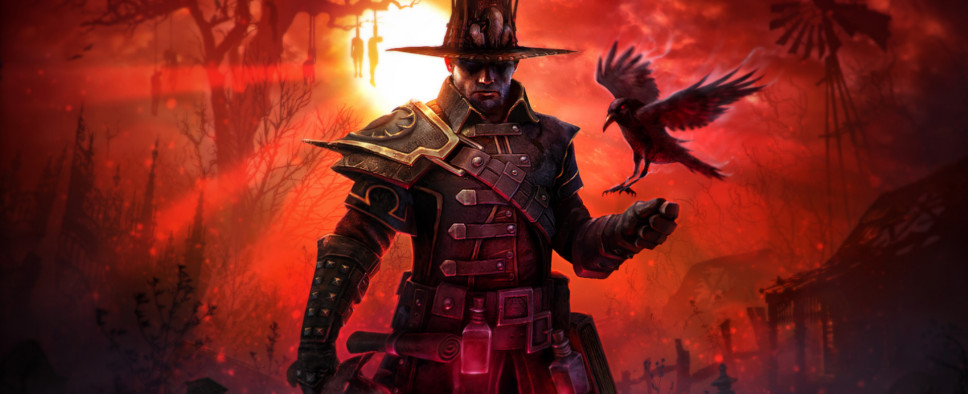 If you backed Crate Entertainment's action-RPG Grim Dawn during its Kickstarter campaign at a tier that promised physical goods, you will soon be able to receive those goods, roughly two years after the game's initial release. Still, better late than never, right? And considering that Grim Dawn was one of the crowdfunding pioneers, I think it's only fair to cut Crate some slack here. Dealing with publishers and manufacturers as an independent AA developer was pretty much uncharted waters for them.

Below you can find the reasons for the latest delays, along with some shipping details:
Hello and Happy New Year!

Along with the new year, Grim Dawn physical goods are also finally arriving!

After a long negotiated publisher deal to create a boxed copy fell through (as you may recall from previous updates), we finally found a physical goods manufacturer we could work with directly. It still took a while and we had some delays, like they accidentally ran a printing of a smaller box size, which we had decided we didn't want, in favor of a larger, more impressive box. You can see the small box in the picture and, as a little bonus, we decided instead of throwing them out, we'd just insert the smaller boxes into the big box and you can do whatever you like with them - grim dawn beverage coaster?

The physical goods include a box and disc, Devils Crossing faction key chain emblem, a Crate patch and the Black Legion bottle opener. We were provided a snazzy shot of all the goods below, so you can see what's coming:

[...]

I've just received the box with all the copies that need to be signed, for the Enthusiast and above editions. So those will signed and sent out very soon as well.

If your shipping address has changed and you did not update it in the most recent survey, please allow some time to see if it is forwarded to your new address via your postal system. If not, then please contact us as soon as possible at salessupport[at]crateentertainment.com with your old/new address and the email you used to back the Kickstarter and we'll look into getting your copy to your current address.

If you originally backed on the website and upgraded to a Kickstarter tier that includes a Physical Copy, but were never asked to provide a shipping address, we had a thread on this a while back, which you can read here. If you are in this situation, please follow the instructions in that thread and get back to us as soon as possible.

I hope everyone enjoys the goods and please let us know if you encounter any problems at the sales support email: salessupport[at]crateentertainment.com

The last and final GD item is the Crate Story, which is in the works.