Hits: 593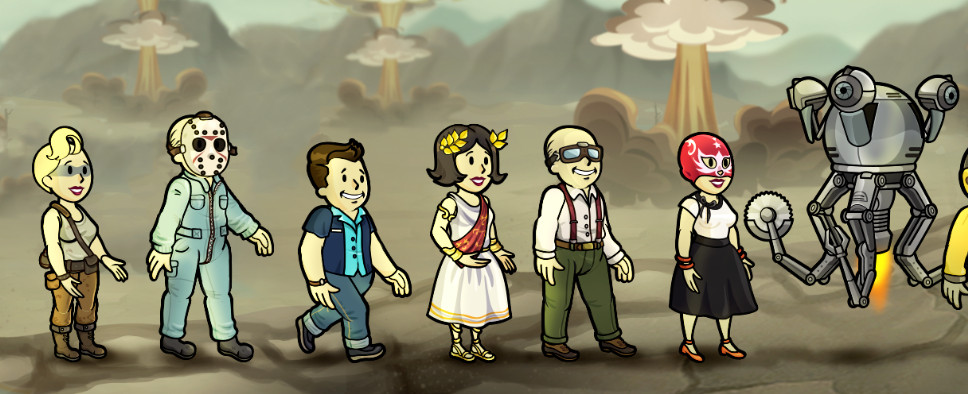 Have you ever wondered what it would be like to run a Fallout Vault as an Overseer? If the answer is yes, then you're not alone, since we now know that over a 100 million people have played Bethesda's Vault Overseer simulator, Fallout Shelter, since its launch in 2015.

To commemorate reaching this milestone, the folks at Bethesda have put together a neat infographic, filled with various stats, like the number of sessions played, vaults created, and weapons crafted. Furthermore, if you log into the game during the next 5 days (September 15 – September 19), you'll receive daily in-game rewards. A bit more on that:
The biggest Fallout game ever just keeps getting bigger. Bethesda Softworks has revealed that Fallout Shelter, the award-winning game by Bethesda Game Studios that thrusts players into the role of an Overseer managing their own Vault and an army of Dwellers, has surpassed 100 million users across phones, tablets, PC and Xbox One.

That's more than a BILLION Dwellers sent out to explore the Wasteland, scavenging for materials and battling Raiders, Radscorpions, and Ghouls! More than 7.5 billion game sessions have been played for more than 385 million hours. Check out the infographic for even more fun stats about Fallout Shelter's 100 million users!

Celebrate with Shelter for Amazing In-Game Rewards

Bethesda Game Studios is celebrating this incredible milestone with a special 5-day giveaway that begins tomorrow, September 15. Overseers can login each day of the celebration to receive significant daily rewards that will add up to $10 of in-game loot, including Lunchboxes, Nuka-Cola Quantum, and special items to help survive the Wasteland.