Hits: 4185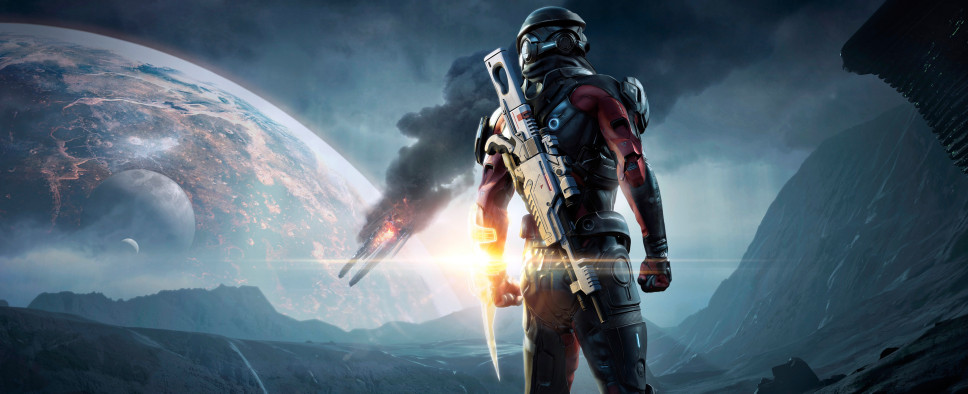 this feature on NVIDIA's GeForce website that takes us through the sci-fi RPG's video requirements and graphical settings before leaving us with a bevy of 4K screenshots. Word is:
Today, we're unveiling the graphics settings for the PC version, and showing four 4K screenshots captured at max detail levels using NVIDIA Ansel and its Free Camera and Super Resolution options.

If you've played other Frostbite Engine games, such as Battlefield 1 and Mirror's Edge Catalyst, you'll know that titles built on DICE and EA's engine run well and feature a good range of graphics options. Unsurprisingly then Mass Effect: Andromeda continues the trend, enabling you to scale image quality and performance to suit systems old and new.

As you can see below in screen captures of the WIP graphics menu, Mass Effect: Andromeda gives you options for Ambient Occlusion, Anti-Aliasing, Chromatic Aberration, Effects Quality, Film Grain, Lighting Quality, Mesh Quality, Post-Process Effect Quality, Resolution Scaling, Shader Quality, Shadow Quality, Terrain Quality, Texture Filtering Quality, Texture Quality, and Vegetation Quality.

In total there are 16 options that affect image quality, most of which have several detail levels. Additionally, Mass Effect: Andromeda players with a HDR television, or a G-SYNC HDR monitor, can enable the best implementation of HDR seen to date on PC with one flick of a switch in the Video menu.

For playing Mass Effect: Andromeda on PC, here's what BioWare and Electronic Arts recommend for Minimum settings at 1280x720, and High settings at 1920x1080:

Mass Effect: Andromeda Minimum System Requirements For 1280x720

CPU: Intel Core i5-3570 or AMD FX 6350
GPU: GeForce GTX 660
RAM: 8GB
OS: Windows 7, Windows 8.1 or Windows 10 (64-bit versions)
HDD: 55GB free space
DirectX: Version 11

Mass Effect: Andromeda Recommended System Requirements For 1920x1080

CPU: Intel Core i7-4790 or AMD FX 8350
GPU: GeForce GTX 1060 3GB, or GeForce GTX 970
RAM: 16GB
OS: Windows 7, Windows 8.1 or Windows 10 (64-bit versions)
HDD: 55GB free space
DirectX: Version 11

If you wish to crank those 16 options to their maximum levels, or run at higher resolutions with higher framerates, you'll want to equip your system with a faster GPU, such as the GeForce GTX 1070, GeForce GTX 1080, or newly-announced GeForce GTX 1080 Ti.