Hits: 1585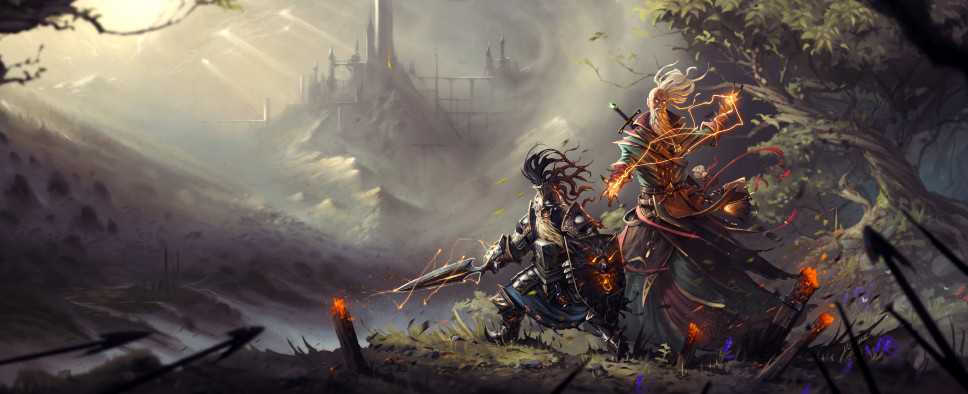 The latest post-funding update for the Divinity: Original Sin II's Kickstarter brings us news of a small update for Divinity: Original Sin Enhanced Edition, one that adds a (joke) "VR mode" to the title, and includes an interesting look at some of the improvements made to the combat engine in the sequel in the video part of the update. In case you don't have too much time, I recommend skipping the jokes at the beginning and getting to the meat of the update, which starts from 2:55 and continues until roughly 6:25:

A few of the most notable changes include an increased emphasis on positioning and elevation, thanks to more complex trajectories calculated for bows, crossbows and grenades, and an array of new bonuses granted to characters on elevated ground, and a new cursed fire element that can't be doused with water. Many of the mechanics seem to remain the same though, and old favorites such as the Teleport spell make a return. 
In case you're planning to go to this year's PAX East, you might also be able to try Divinity: Original Sin II's combat for yourself at Larian's booth. "Free loot" is also mentioned for those who mention VR mode to the folks at Larian, which is a powerful incentive to quickly boot the title again:
We'll be showing off our new combat system at PAX East featuring a whole range of new tactical options. We're dying to hear what you think, so stop by our booth (#10224) to try it out. You'll be able to challenge developers in arena matches or play against your friends, and there will be plenty of Larian loot for those who visit, including (but not limited to) badges, T-shirts, lanyards, and daily giveaways for a signed PS4 and copies of Divinity: Original Sin - Enhanced Edition.

We're also looking for feedback from players on our new VR mode (see above), so anybody who stops by and mentions the VR mode will get free loot as a token of our thanks.
Finally, it's also worth mentioning that the Enhanced Edition of the game is finally available on the Mac App Store. On the same note, while the mod tools for the Classic version of the game have been out for a while, the tools for the Enhanced Edition were kept under wraps until today. As expected, the tools are only available on PC, so don't brace yourselves for console mods.