Hits: 1902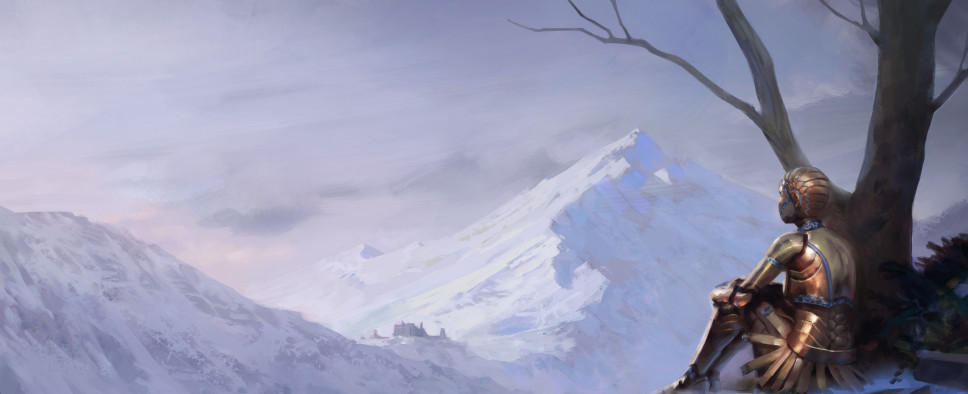 A new beta patch has been released on Steam for Pillars of Eternity, and it seemingly fixes a large number of issues with the game and its two-part expansion, The White March. Of particular note are a few fixes that should resolve problems with black screens during loading transitions, incorrect ending slides, and combat mode starting or ending at incorrect times. A new yellow selection circle was also added for dominated friendlies, to help distinguish them from enemies.
The full changelog can be found at this link and includes a whole host of balance changes and fixes that we didn't cite here. I'm going to quote the highlights and the fixes specific to The White March content:
Major Fixes

Fixed an issue where some player's game would reset after completing Part 1.
Fixed an issue where some players couldn't activate the White Forge or enter Durgan's Battery.
Fixed an issue with the final Eyeless SI becoming stuck if you selected yourself.
Fixed an issue where some players would get stuck at the Caed Nua End Slide.
Fixed multiple issues where some players received black screens on load/transitioning.

White March Specific

Iron Flail Front is no longer accessible before returning to Stalwart at the start of Part 2.
Foundry map icon appears as soon as you visit the Foundry after activating Part 2.
Updated the nav for Whitestone Hollow, Durgan's Battery Exterior, and Durgan's West Tower.
Gwyn's Band of Union placed into a container in the Abbey.
Fixed an issue with Kaoto not speaking to you at the top of the Abbey of the Fallen Moon.
Added an addendum to the Rising Tide Quest regarding the sign of the tide.
All robes in the Halls of Silence have had their name updated.
SFX now plays during the Eyeless Scripted Interaction.
Burning Pitch Trebuchet and Empowered/Heavy Cannon Blast will no longer gain benefit from Might or Intellect and are per rest.
Eyeless 'Ray of Fire' no longer deals insane amounts of damage on Story Time.
Fixed an issue with Cayron's Scar Frozen Water SI applying status effects to the wrong character.
Summoned Crag Ogres no longer drop loot.
Fixed an issue that was causing Relentless Storm to spam cast in Cayron's Scar.
Villagers now comment about you defeating the Eyeless.
Fixed an issue in Tealdor's dialogue where he would stop giving bounties.
Fixed an issue where Mylla was disappearing after completing the quest 'Lost Child'.
Fixed issue with screaming villagers audio persisting after Burning Hut SI.
Magma Blights in the West Tower now drop loot.
Updated the Skuldrak projectile to be an icicle.
Fixed gas cloud VFX in the West Tower gas room.
Bleakwalker Ghosts (Summoned during Ryona's Breastplate Quest) will now drop correct loot.
Spirit animals Whitestone Cave now drop correct loot.
Zahua image now shows during his End slides.
Fixed an issue not being able to leave Zahua's vision during Secrets of Tacan.
Fixed Zahua's conversations not triggering depending on how the quest was started during Secrets of Tacan.
Can now re-enter Zahua's vision without reloading Whitestone Hollow.
'Secrets of Tacan' no longer fails if you speak to a vision after Save/Load.
'Secrets of Tacan' no longer fails if Zahua is killed after completion.
Fixed an issue with Maneha only wanting to talk about the Fort.