Hits: 394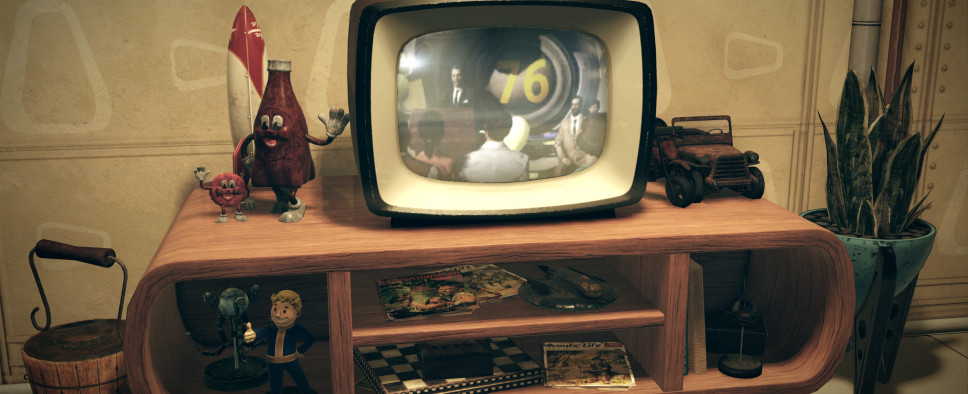 A few days back, Bethesda released a new content update for their multiplayer survival-RPG Fallout 76. Among other things, it added the game's first instanced raid and introduced a number of perk-related changes to the game's Nuclear Winter mode. You can find the complete patch notes here, and then check out this article that talks about the Nuclear Winter changes.

With that in mind, the game's latest developer blog talks about the newly introduced Vault 94 raid, and then shares some details regarding Fallout 76's upcoming limited time events. Have a look:
VAULT 94 NOW AVAILABLE ON ALL PLATFORMS

Last week, we had mentioned that we were planning to release Vault 94 first on PC so that we could evaluate how initial Vault Raids were going before opening the Vault for consoles. We've been closely monitoring our data as PC players stormed Vault 94 over the past couple of days, and our internal data has shown that Raids are currently running smoothly. As a result, we are comfortable enough that we are planning to open Vault 94 today for our console players.

We are also actively investigating the bug reports you've been sending our way, as well as reading your feedback about your experiences in Vault 94. Thank you for everything you've been sharing with us so far.

We've seen some community questions surrounding the experience awarded by enemy kills in Vault 94 and we'd like to explain more about how this currently works. Similar to our Missile Silos, Vault 94 features endless wave-based combat. We've tuned the XP on kills in the Vault to that same set up, and then provide larger reward payout upon completion. On the topic of rewards, we've also seen some reports of non-legendary items, like Drills, being awarded in place of a starred legendary item. This is not intended, and we are planning to fix this with a future update.

Outside of Vault 94, we've also read some concerns from the community about Display Case items consuming C.A.M.P. budget. While we understand that this can feel limiting, these items must take up some amount of budget and stash space in order to prevent potential negative impacts on game client performance. We will keep you updated if we determine that there are any adjustments we can safely make for Display Case budget costs in the future.

We hope you will keep posting your thoughts about Vault 94 and other game features, as they help us greatly in evaluating improvements that we may be able to bring to Fallout 76 in future updates.

MORE LIMITED TIME COMMUNITY EVENTS

Last weekend, the Purveyor kicked off her first Legendary Sale Event, which offered 25% off any legendary items you purchased from her stockpile. A ton of you stopped by her shop at Berkeley Springs Station to pick up some new gear that she would like to give you another chance to pick up legendary weapons and armor at a discount.

Hang on to your Scrips, because the Purveyor will be hosting another 25% off Legendary Sale next week, from Thursday, August 29, until Tuesday, September 3!

In addition to Legendary Sales, we're also looking into running Mystery Pick Events in the future, in which the Purveyor will be willing to part with completely random 3-star legendary items for a reduced Legendary Scrip price.

GET EVEN MORE FROM DOUBLE XP EVENTS

Starting in September, we're adding Nuclear Winter to the mix during all future Double XP Events. This means that you will not only earn twice the Adventure Mode XP from your Nuclear Winter matches, but you will also receive double the normal amount of Overseer XP, so you can rank-up more quickly than ever before. Of course, Adventure and Survival will still feature the same XP boost you're already used to when these events take place, but we're excited that players in all three modes will now be able to join in the fun.

Our next Double XP Event is currently slated to arrive in mid-September, and we will keep you posted on the exact dates and times as we get closer to the event.