Hits: 620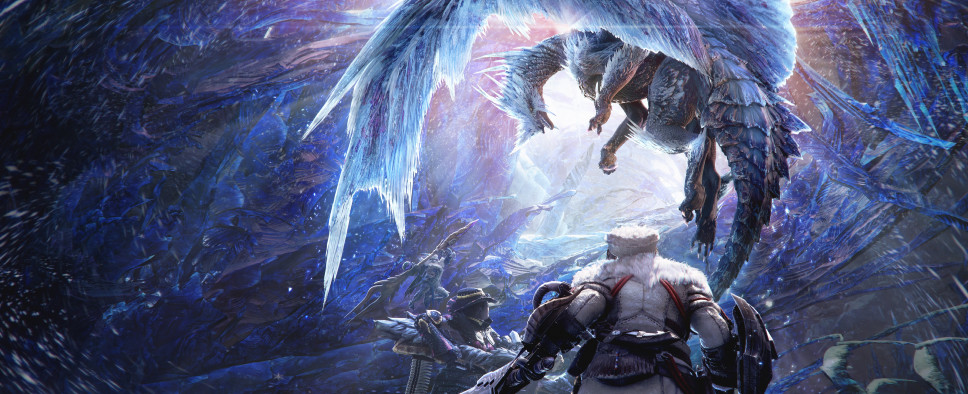 During a recent developer livestream, a number of Monster Hunter: World developers, including the game's producer Ryozo Tsujimoto, talked about the upcoming Iceborne expansion that will be launching for PlayStation 4 and Xbox One on September 6, 2019, and then will be making its way over to Steam later this year. According to them, the expansion is going to be absolutely packed with fresh content, rivaling or even exceeding the base game.

You can read all about the new expansion here, or watch the VOD below:
And here's Iceborne's official gameplay reveal trailer:
Some additional details:
Alright, let's start with one of the most important questions that has been on everyone's mind: "when is the release date?"

Monster Hunter World: Iceborne will launch on PlayStation 4 and Xbox One on September 6, 2019, and will launch on PC / Steam this winter!

The second burning question you're all probably wondering is, "how much content is packed into Iceborne?"

This isn't just your average expansion. In fact, we can tell you that the volume of gameplay content in Iceborne will rival that of Monster Hunter: World, with even more quests to face this time around!

Speaking of the base game, if you already own World, you'll only need to purchase the Iceborne expansion digitally. And for players that do not own World, we're preparing an all-in package that includes both World and Iceborne called Monster Hunter World: Iceborne Master Edition—a full breakdown can be found towards the end of this blog. Pre-order links are available from today, and as a bonus, everyone who pre-orders the game will get the Yukumo layered armor set!

With all that in mind, let's take a closer look at all the new content Iceborne has in store for us—new monsters, new storyline, new gameplay features, etc.—so if you want to keep everything a surprise, this is your cue to stop reading, and scroll all the way down for product options and availability.

[...]

New Story

The story of Iceborne starts after the conclusion of the events tied to the end of World with the Elder Crossing phenomena, as the Research Commission begins to notice very unusual Legiana behavior in the New World. This new mystery is the catalyst for a whole new story chapter that leads us to a brand new locale, and the discovery that the legendary Velkhana is way more than just a myth…

New Environment

Chasing this mystery leads us to a remote part of the New World, a land of extreme conditions where the cold is so intense you'll need to outfit yourself with specific gear and items to keep warm during your hunts. Enter the Hoarfrost Reach.

Despite being such a harsh environment, it is actually full of energy and life. From small endemic life like Rime Beetles, to fierce new monsters like the predatory Beotodus and the brutish Banbaro, you'll have plenty to explore, discover and hunt! I'll leave you with this fun fact about the environment: Iceborne is set to offer the largest region in World so far.

Expanded Gameplay

As new threats make their debut, and returning fan favorite monsters—like the sleek Nargacuga—pop up in the New World, the Research Commission has workshopped a hefty upgrade to your Slinger so you can keep up with these new challenges. This new and improved version of the Slinger will be available to all Iceborne players (even if you're still going through the World story) and adds a couple of key features:

#1. The Slinger can now be used while your weapon is drawn! This will open up a variety of opportunities for dealing with monsters, setting up new powerful combo attacks, getting out of harm's way, etc.
#2. Clutch Claw: a versatile tool that lets you grapple onto monsters at a moment's notice. From there you'll also be able to unleash devastating attacks or even directly guide the monster momentarily.
And if you're playing Monster Hunter World on PC, you'll be pleased to learn that you can now experience The Witcher 3: Wild Hunt collaboration content along with some fresh bug fixes. You can find a detailed overview of the new stuff here.