Hits: 625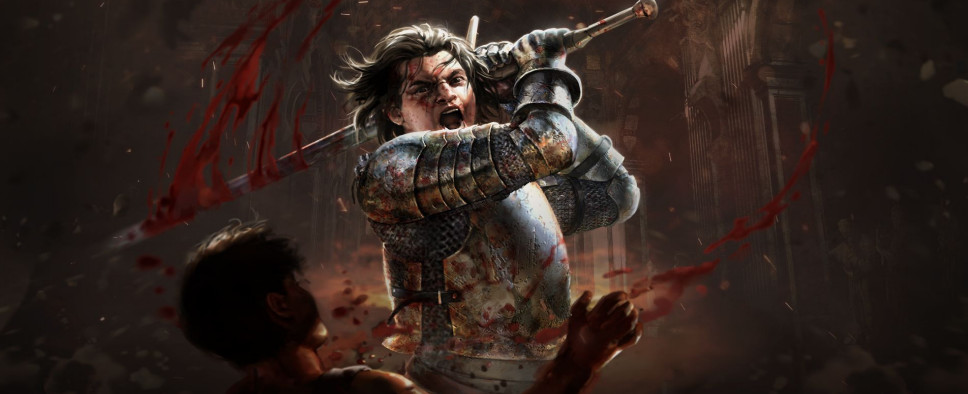 With the Synthesis challenge league for Path of Exile nearing its end, the developers over at Grinding Gear Games have come up with a special Flashback event to spice things up a bit. This event will allow you to re-experience some older expansion-exclusive content and win a bunch of cosmetic prizes in the process. It will be running from May 11th through to June 4th.

You can find an infographic that lists the possible prizes as well as a helpful event-related FAQ by clicking on the link above, and here's some additional details:
We're happy to announce that we will be running a competitive Flashback Event from 9am Saturday May 11th (NZT) until 10am Tuesday June 4th (NZT). It will run in parallel with the Synthesis Challenge League which will also be enabled on the event so that you can continue your challenge progression. The event will include rotating mods from 11 popular past Path of Exile leagues. There are microtransactions, Mystery Boxes, Demigod's Immortalities and bragging rights up for grabs!

Event Details

The Flashback Event will have three random mods from popular past leagues activated at once. The collection of mods will persist in that area for one hour and the collection of mods will vary from area to area. After an hour has passed the mods will randomise for each area again. Each area will also always have the Synthesis League enabled which means that you can continue to finish your challenges while you compete in the Flashback Event.

The possible league mods that you could see in an instance alongside Synthesis are Anarchy, Invasion, Breach, Ambush, Torment, Perandus, Beyond, Nemesis, Bloodlines, Abyss and Harbinger. Delve, Incursion and Betrayal will still be present in their normal amounts.

As an example, the Dried Lake could have Synthesis, Breach, Beyond and Harbinger active for one hour and will then randomise to another assortment like Synthesis, Ambush, Perandus, Invasion and then again to Synthesis, Ambush, Beyond, Torment and so on.

You will be able to get the following quantities of these mods in any area where they are present.

2 x additional Rogue Exiles
2 x additional Invasion Bosses
1 x additional Breach
2 x additional Strongboxes
3 x Tormented Spirits
2 x additional Perandus Chests and a 33% chance to spawn Cadiro
Beyond
3 x additional Rare Monster Packs with Nemesis Mods
3 x additional Magic Monster Packs with Bloodlines
1 additional Abyss
2 x additional Harbingers

Please note that Perandus and Abyss will not be able to spawn in Memory Void areas. The Azurite Mine will also not generate any Flashback modifiers.

This event is not voided which means your items and characters will be migrated to their parent leagues at the end of the event.

Event Variations

We will be running Standard, Hardcore, Standard SSF and Hardcore SSF versions of the Flashback event on PC, Xbox One and PlayStation 4! Each version of the event will have their own Demigod's Immortality rewards for ranking highly on the ladders. Outside of the Demigod's, the prize pool will be shared among all versions of the event on all platforms (more in-depth information in the Prizes section of this post below).

Prizes

If you reach level 35 in the Flashback Event you will be instantly awarded a Glimmerwood Mystery Box. This is only possible once per account. Leveling multiple characters to level 35 will not grant additional mystery boxes.

These mystery boxes will appear on your account automatically when you reach level 35 in the event. To find them, press M to view your microtransaction stash and go to the 'Consumable' section. It should be there waiting for you to unwrap it.

On the PC versions of the event, we will be awarding an Alternate Art Demigod's Immortality to the top 3 players of each Ascendancy Class. Ranks 4-10 will receive a regular Demigod's Immortality. Each version of the event (Standard, Hardcore, Standard SSF, Hardcore SSF) will have their own Demigod's Immortality prize pool based on their ladders.

The Xbox One and PlayStation 4 users will also be getting their own Demigod's Immortalities for each of their versions of the event. The only difference is that we have smaller communities on console and giving out 10 Demigod's Immortalities per event version is likely to be too many. The top 2 players of each Ascendancy Class will receive an Alternate Art Demigod's Immortality and ranks 3-5 will receive a regular Demigod's Immortality.

Leveling your characters to specific thresholds can also put them in the draw to win microtransactions! The prizes and level rank required to be eligible for the random draw are listed below. For example, if you reach level 85 with one character you would be in the draw to win any of the prizes from the level 45-85 range. If you level two characters to level 85, you would increase your chances of winning a prize from this range. You can win more than one prize per account.
And if you'd like to see some people who are extremely good at the game race through its content for some monetary prizes, you should check out this article on the game's website that announces a Path of Exile BEAT Invitational event that will be held on May 5th at 13:00 EDT, 10:00 PDT, 19:00 CEST over on Twitch.