Hits: 674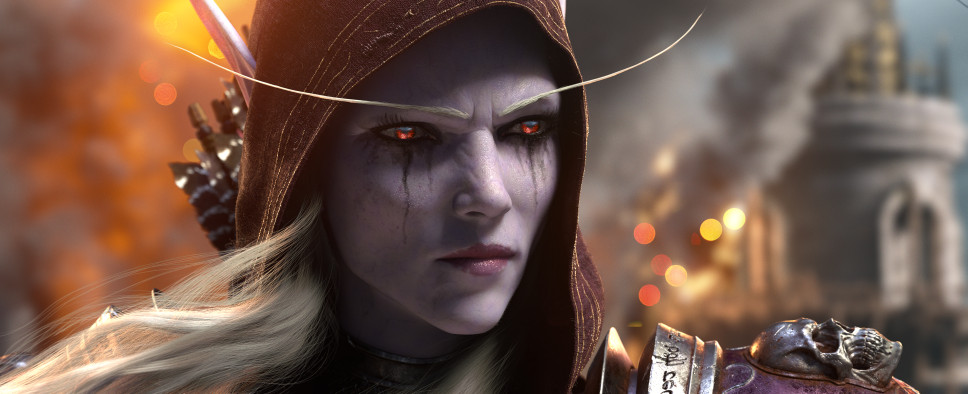 The major, naga-focused Rise of Azshara content update for World of Warcraft's Battle for Azeroth expansion is looming on the horizon, so now we get a developer livestream where Blizzard Entertainment's senior game designer Jeremy Feasel talks about all the new content that will be coming our way soon.

He starts by briefly mentioning the story leading up to the update, and then gives us a detailed overview of its new features. These include two new zones, a new raid and mega-dungeon, an updated Heart of Azeroth system, new quests, new island expeditions, a new heroic warfront, new PvP content, special mount equipment, and much more.

Have a look:
This article on the game's website talks about the Heart of Azeroth-related changes and describes the new Essence system. An excerpt:
Azeroth's need has never been greater—and now more than ever, Speaker Magni Bronzebeard and the titan watcher MOTHER need your help to heal the world's grievous wounds.

In Rise of Azshara, we're introducing a new system for the Heart of Azeroth that will provide additional power customization options: Essences. You'll collect these Essences by taking part in a variety of content, and infuse them into the Heart of Azeroth using the new Heart Forge in Silithus, giving you access to new abilities and bonuses.

The Speaker's Quest Continues

Once you've established a new hub in Nazjatar, one of the new areas in Rise of Azshara, you'll receive a summons from Magni to join him at the Chamber of Heart. There, you'll learn that MOTHER has completed her calculations related to what's plaguing Azeroth, and determined a way to heal her well ahead of her original 77-cycle estimate. New forms of power have begun to coalesce and manifest around Azeroth's wounds, and MOTHER has discovered that these "Essences" are compatible with the Heart of Azeroth. To make use of them, she has created a new device in the Chamber of Heart that can harness that incredible power: the Heart Forge.

The Essence of the Heart Forge

The Heart Forge lets players infuse their Heart of Azeroth with Essences to grant new combat-related powers. Once you've collected a new Essence—obtained by participating in a wide variety of content—you'll head to the Heart Forge to infuse your Heart of Azeroth with it, "learning" the Essence and permanently adding it to your collection. Much like Talents, once you've learned an Essence, you'll be able to apply it or swap it out through a new Heart of Azeroth interface within rest areas, cities, or when using items such as the Tome of Quiet Mind.

Each Essence has both Major (generally active) and Minor (passive) abilities. Upon completing the initial quest from Magni, you'll open a single Major slot in the Heart of Azeroth. Placing an Essence in the Major slot grants you that Essence's Major active ability, which is added to your Spellbook. You'll also gain the benefit of any Minor passive abilities from the Essence.

There are also two additional Minor slots in the Heart of Azeroth that will activate the Minor (passive) abilities of any Essences added to them. The first Minor slot will become available at Heart of Azeroth level 55, and the second Minor slot will become available at Heart of Azeroth level 65.