Hits: 919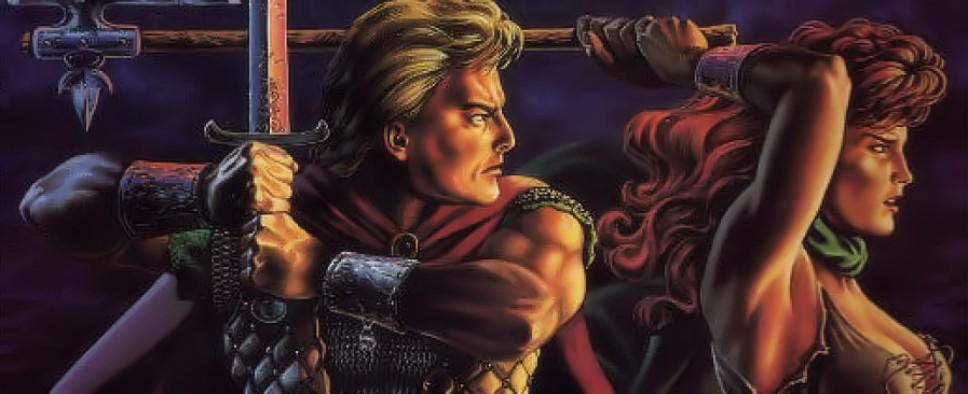 Originally released back in 1992, MicroProse's historical cRPG Darklands is the subject of the latest The Digital Antiquarian article. In the typical Digital Antiquarian fashion, the article treats us to a detailed look at the game's development, its bloated for the time budget, its numerous systems and gameplay elements, and, among other things, its fairly polarizing nature. Here are a few sample paragraphs to get you started:
Your motivation for adventuring in Medieval Germany in the first place is one of Darklands's original ideas in CRPG design. Drawing once again comparisons to Pirates!, Darklands dispenses with any sort of overarching plot as a motivating force. Instead, like your intrepid corsair of the earlier game, your party of four has decided simply "to bring everlasting honor and glory to your names." If you play for long enough, something of a larger plot will eventually begin to emerge, involving a Satan-worshiping cult and a citadel dedicated to the demon Baphomet, but even after rooting out the cult and destroying the citadel the game doesn't end.

In place of an overarching plot, Darklands relies on incidents and anecdotes, from a wandering knight challenging you to a duel to a sinkhole that swallows up half your party. While these are the products of a human writer (presumably Arnold Hendrick for the most part), their placements in the world are randomized. To improve your party's reputation and earn money, you undertake a variety of quests of the "take item A to person B" or "go kill monster C" variety. All of this too is procedurally generated. Indeed, you begin a new game of Darklands by choosing the menu option "Create a New World." Although the geography of Medieval Germany won't change from game to game, most of what you'll find in and around the towns is unique to your particular created world. It all adds up to a game that could literally, as MicroProse's marketers didn't hesitate to declare, go on forever.

But, as all too commonly happens with these things, it's a little less compelling in practice than it sounds in theory. I've gone on record a number of times now with my practical objections to generative narratives. Darklands too often falls prey to the problems that are so typical of the approach. The quests you pick up, lacking as they do any larger relationship to a plot or to the world, are the very definition of FedEx quests, bereft of any interest beyond the reputation and money they earn for you. And, while it can sometimes surprise you with an unexpectedly appropriate and evocative textual vignette, the game more commonly hews to the predictable here as well. Worse, it has a dismaying tendency to show you the same multiple-choice vignettes again and again, pulling you right out of the fiction.

And yet the vignettes are actually the most narratively interesting parts of the game; it will be some time before you begin to see them at all. As in so many other vintage CRPGs, the bulk of your time at the beginning of Darklands is spent doing boring things in the name of earning the right to eventually do less boring things. In this case, you'll likely have to spend several hours roaming the vacant back streets of whatever town you happen to begin in, seeking out and killing anonymous bands of robbers, just to build up your party enough to leave the starting town.