Hits: 1114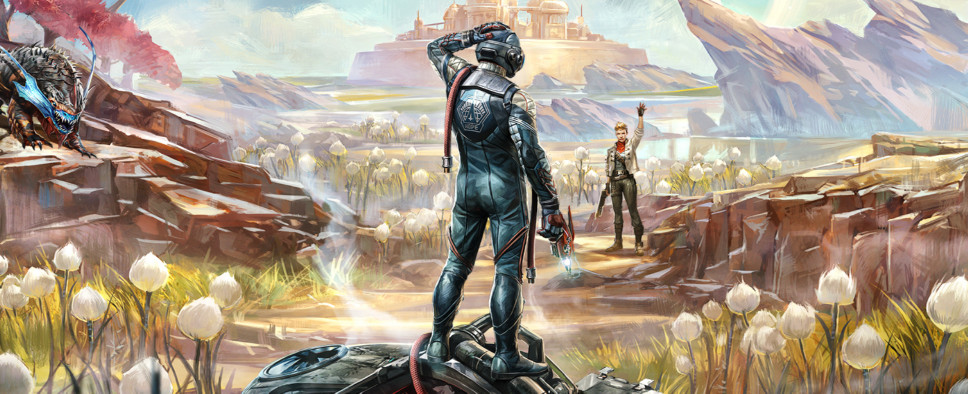 The Outer Worlds, Obsidian Entertainment's upcoming sci-fi RPG co-directed by Tim Cain and Leonard Boyarsky will launch as a 1-year exclusive on the Epic Games Store and Microsoft Store, according to Epic Games' State of Unreal keynote delivered at this year's GDC. This GamesIndustry.biz article shares some additional details and lists a number of other titles poached by Epic for their new store. An excerpt:
A new partnership with Private Division, Take-Two's new publishing label, will see Obsidian Entertainment's The Outer Wilds exclusive to the Epic Games Store and Microsoft Windows 10 Store for a year after launch, while Ancestors: The Humankind Odyssey will be made available exclusively through the Epic Games Store for its first year. Private Division said both games are still coming to consoles, and will be made available on other PC storefronts after a year.

And following its exclusivity deal for Tom Clancy's The Division 2, Epic has extended its partnership with Ubisoft to bring more PC releases to its store, including both forthcoming and back catalogue titles. Ubisoft is expected to announce these details at a later date.

Epic is also bringing Quantic Dream's titles to PC for the first time, with Heavy Rain, Beyond: Two Souls and Detroit: Become Human set to be exclusive to its store.

Other exclusives confirmed during the State of Unreal keynote included Remedy's Control, Typhoon Studios' Journey to the Savage Planet, Phoenix Labs' Dauntless, Yager's The Cycle, Night School Studio's Afterparty, Frogware's The Sinking City, Proletariat's Spellbreak and more.