Hits: 885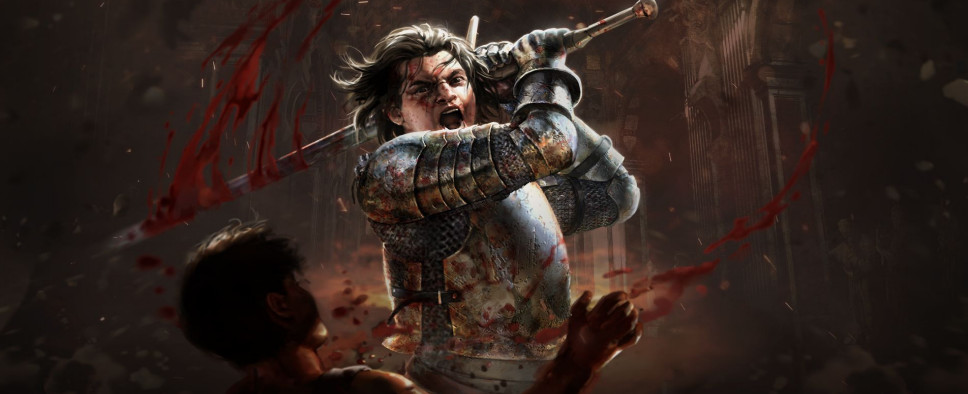 Synthesis is the official title of the next challenge league expansion coming to Grinding Gear Games' action-RPG Path of Exile on March 8, 2019. Otherwise known as update 3.6.0, Synthesis will introduce a new NPC with some monster-infested memory problems and will task you with restoring those memories and slaying those monsters. As a result, you'll be able to get your hands on some sweet new loot and as a bonus, you'll be able to experiment with an overhauled spellcasting system.

Here's the official trailer:
And the update's feature list:
Path of Exile: Synthesis

In Path of Exile: Synthesis, you will encounter Cavas, recover his lost memories and chain them together to reach valuable rewards, new boss fights and crafting opportunities.

Our March expansion contains the Synthesis challenge league, new items, new gems, a complete rebalance of spells throughout Path of Exile, an integrated version of the Betrayal league and much, much more.

Recover Lost Memories

To help Cavas remember his past, you will find fragments of his decaying memories throughout Wraeclast. Fight your way through the monsters that inhabit his memories in order to activate stabilisers before the memories collapse around you.

Bridge the Void

Stabilised memory fragments can be pieced together to navigate the void in Cavas' mind and reach his distant memories. But beware, these fragments can only be explored a limited number of times before they collapse completely, so plan your path carefully.

Distant Memories

Within Cavas' distant memories are many types of valuable rewards. As you progress deeper within the recesses of his darkest memories, his mind starts to synthesise encounters with dangerous and twisted manifestations.

Fractured Items

Decaying memories yield Fractured Items with broken mods that are locked in place. While these are not generally useful as-is, you'll find occasional Fractured Items that have excellent locked mods, resulting in much easier crafting.

The Synthesiser

In the Memory Nexus lies the Synthesiser, a powerful device that lets you destroy Fractured Items to create base types with custom implicit mods. These implicit mods are somewhat controllable by careful choice of input items to consume.

Spellcasting Rebalance

Synthesis also contains a complete balance overhaul of all spells in Path of Exile, six new Chaos and Holy spells and significant incentives for hand-casting including several new support gems.

New Caster Archetypes

The new Holy Spellcaster archetype features Path of Exile's first Holy spells, including Divine Ire, Purifying Flame and Wave of Conviction. The Chaos Spellcaster archetype not only provides an easier introduction to Chaos spells with Soulrend, but adds many new tools to Path of Exile's existing arsenal of Chaos spells.

Powerful New Items

In addition to Fractured Items, Synthesised Items and over a dozen new Divination Cards designed by our supporters, Path of Exile: Synthesis contains 16 powerful new unique items with a focus on impacting the way players play Path of Exile.

And Much, Much More...

Synthesis also includes many other improvements: The content from December's Betrayal expansion has been integrated into the core game, the layout of the Atlas of Worlds has shifted once again, and a lot of Path of Exile's music has been overhauled. Check out the full patch notes in early March for more information!